My GSK story began over a decade and a half before I stepped foot onto the GSK Upper Merion site on the first day of my first full-time job out of college. I was the epitome of a "library kid" growing up, and my parents signed me up for every program and activity the library offered. So it's no surprise I found myself waiting in line to enter a conference room at the Upper Merion Township Library clutching a "GSK orange" drawstring bag on my first day of GSK's Science in the Summer of 2007.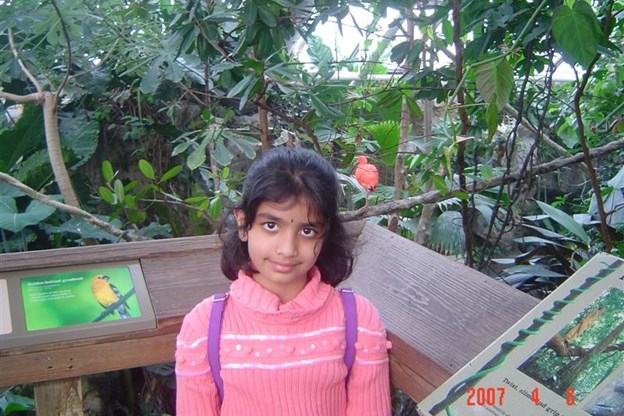 What started out to be a weeklong summer camp to enrich my brain during the time off from school ended up becoming the reason I studied biomedical engineering in college, interned at GSK Upper Providence for six months through Drexel University's co-op program, and came back to GSK after graduation. The goggles were twice the size of my face, and it was clear I was one of the youngest in the room, but that didn't deter the excitement and spark of curiosity I felt when the instructor held up a shark tooth in front of the class and we dived deep into that summer's theme, oceanography. Spending one week every summer in a library conference room, that I pretended was my laboratory, fueled my passion for research, discovery, and hands-on experiences. 
A Science in the Summer activity, in particular, that truly ended up shaping my outlook on the world of STEM and women in STEM, specifically, was when the instructor passed out blank sheets of paper and asked us all to draw what we thought a scientist looked like. To my surprise, the instructor displayed images of people pipetting in laboratories, speaking to students in a lecture hall, collecting wildlife samples in the rainforest, and standing in the middle of a stream with rubber boots on. I realized that science was for everyone, including little girls like me, and so I had officially caught "the science bug" and never looked back. I spent hours reading dozens of books from my local library spanning the topics of evolution to cancer research. There was nothing I wanted more than to be a real scientist.
In my freshman year of high school my mom connected me with Ami Lakdawala, a family friend who works at GSK Upper Providence. Ami was thrilled to show me around the UP site for a few days, and I am forever grateful that she took the time to introduce me to the pharmaceutical world. I was in awe of Ami. A strong, kind, and brilliant woman, she was who I wanted to be when I grew up. She was the "real scientist" I so badly wanted to be. Years later, during my junior year of college, I found myself once again back at GSK Upper Providence, checking in with the security desk, but this time, getting my very own employee badge.
My dream of becoming a scientist was turning into a reality as I started with the high-throughput automation team as a co-op student. I'm so appreciative of my manager, Matthew Bahr, and mentor, Amanda Dingley, who went above and beyond in ensuring I was prepared to work in pharma after graduation. From helping me build my network, to working to improve my soft skills, and building my LinkedIn profile, it was so clear to me that Matthew and Amanda were invested in me, not just as an employee, but as a person. They believed in my potential and helped me grow in unimaginable ways during the short time I was with them. I never felt like I was "just a co-op student" during my time with the automation team, and this was ultimately why I made the decision to come back to GSK after graduation, this time as a real scientist.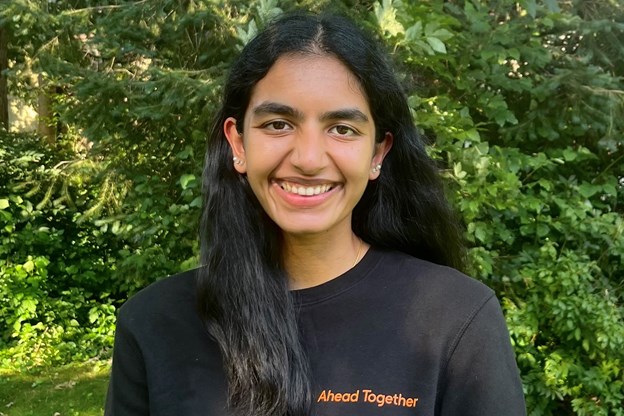 I'm experiencing a true full circle moment when looking back at my first day of Science in the Summer all those years ago and being greeted by a GSK employee, to now, where I'm the GSK employee. However, I realize that circles have no end, and my quest to become a "real scientist" will forever continue. While I have found my niche in manufacturing, the possibilities and opportunities are endless when it comes to GSK. Through my role in the new OneBiopharm initiative to bridge the gap between R&D and GSC at Upper Merion, I hope to continue growing, learning, and eventually, leading. If there's one thing I've learned during my journey so far, it's that there is always space for everyone in science, especially at GSK.
Reflecting on my educational career and the choices I made, I can confidently say that GSK's Science in the Summer set the tone for my career dreams. My love for science started the moment I put on the hot pink safety goggles handed to me on the first day of camp."