Responsibility
Responsible business is how we do business
Being commercially successful and operating responsibly is how we will generate sustainable returns for our shareholders and deliver on our purpose, to help patients and consumers around the world, do more, feel better and live longer. 
In September 2018, we announced that we are investing in a new set of commitments across three focus areas, to deliver the greatest possible long-term impact in improving health around the world.
Key links on our global site
Science and technology
Using our science and technology to address health needs
New medical innovations: Develop differentiated, high-quality and needed medicines, vaccines and consumer healthcare products to improve health
Global health: Improve global health impact through R&D for infectious diseases that affect children and adolescents in developing countries focusing on HIV, malaria and TB
Health security: Help the world to better prepare for future disease outbreaks with pandemic potential, and tackle antimicrobial resistance
Affordable and available
Making our products affordable and available
Pricing: Improve the health of millions of people each year by making our products available at responsible prices that are sustainable for our business
Product reach: Use access strategies to reach 800 million underserved people in developing countries with our products by 2025
Healthcare access: Partner to improve disease prevention, awareness and access to healthcare services for 12 million people by 2025
Modern employer
Engaged people: Achieve and maintain a competitive employee engagement score by 2022
Inclusion and diversity: Accelerate our progress on inclusion and diversity, aiming for over 37% female representation in senior roles and recognition in global LGBT+ indices, by 2022
Health, wellbeing and development: Be a leading company in how we support employee health, wellbeing and personal development
How we will report our performance
We will share our progress by reporting against our new commitments each year starting in 2019, for the 2018 year. A summary of progress against our commitments can be found here, and further detail can be found in our Annual Report (links opens in a new window).
Fundamentals for being a responsible company
These priority areas are supported by our fundamental commitment to running our business responsibly. This means delivering a reliable supply of high-quality products, protecting a values-driven culture where issues are responded to swiftly and transparently, being responsible and transparent in how we use data, improving our patient and scientific engagement, and reducing our environmental impact. Learn more about each of these commitments below on our global site.
Engaging with healthcare professionals
As a healthcare company, we regularly work with healthcare professionals. From collaborating on clinical trials to providing high quality, balanced information about our medicines and vaccines, in all of our interactions we aim to be transparent about our work, operate with integrity, and always put the interests of patients first.
Read more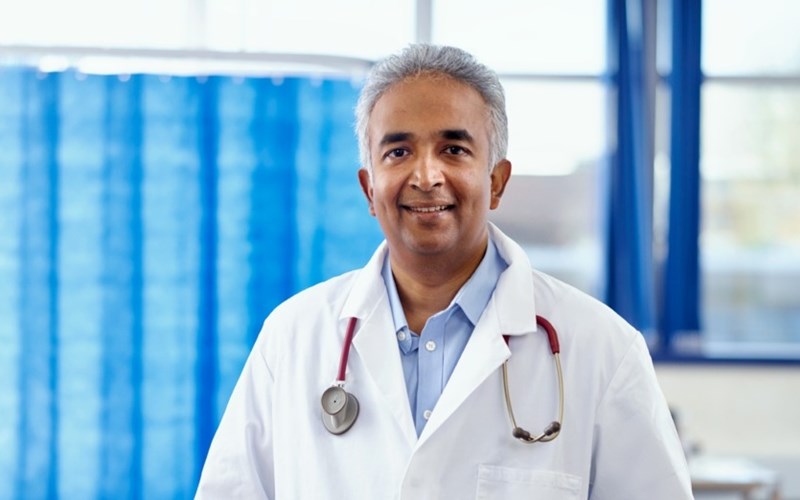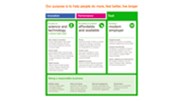 Our responsible business approach
We are investing in a new set of commitments across three focus areas, to deliver the greatest possible long-term impact in improving health around the world. Download our approach to responsible business.
Our governance structure
Our Board-level Corporate Responsibility Committee (CRC) oversees our responsible business activities. It meets four times a year to provide high-level guidance and reviews performance against our commitments. Both the Chairman and CEO are among its members and Non-Executive Director, Lynn Elsenhans, is Chair of the CRC.
Management of key non-financial risks is governed by our Audit and Risk Committee. The Audit and Assurance team supports this committee by providing an independent view to the Board and senior management of how risk is being managed across the business consistent with an agreed Assurance Plan.
Your feedback counts
We welcome your feedback on our responsible business performance and reporting. You can also request to receive regular updates on our progress. Please contact us at csr.contact@gsk.com