As a child, Andrea Acevedo would lie on the cool soil of her parent's farm in Colombia staring up at the sky. Her gaze fixed on the star-filled horizon; she would dream of the life before her. "Growing up in Colombia, I was more connected to nature," Acevedo said. "I was definitely star-struck because I wanted to understand how the cosmos worked and how the laws of physics were constant no matter what." In school, Acevedo discovered her love of math and then physics. Majoring in physics, she felt the pull back to the galaxies and decided to specialize in astronomy. Soon her lab would switch from the universe to the classroom. Through working with computational simulation of molecules she became fascinated by the proteins that make life happen. Research in molecular physics fueled a desire to learn more.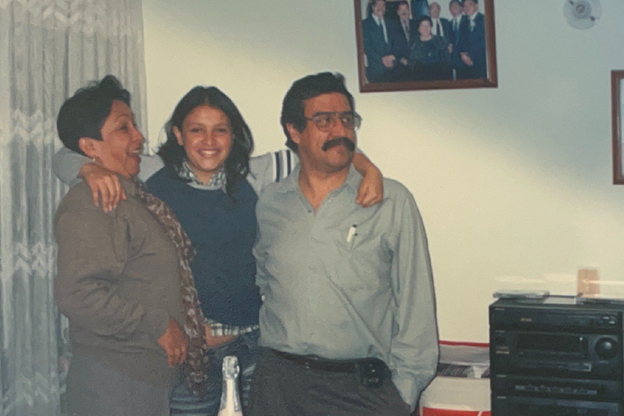 Everything was falling in place but then life was brutally interrupted. As Acevedo began her PhD studies in biophysics at Cornell, her mother lost her battle to Glioblastoma Multiform, the most aggressive type of brain cancer that cannot be treated. At the same time, the college student was diagnosed with a chronic autoimmune disease. Already familiar with the chronic condition because it also affected her mother, Acevedo manages her condition thanks to breakthrough medicines. This challenging journey has given her firsthand experience of how patients benefit from drug development. It has also sparked a realization within her - she can be part of the solution. She could make a difference when it comes to life-threatening and debilitating diseases because with that difference comes hope.
I am devoting my professional career to innovating new medicines and treatments," Acevedo said. "During my academic career, I was one of only six women during my undergrad in physics, and in the US a small percentage of Latinx students are pursuing their PhD. I want to be a role model for all marginalized groups in this area. I benefited from pioneers; how could I not want to be part of that movement?"
Hispanic and Latinx Heritage Month re-ignites her cherished memories of growing up in a warm, loving family "Telenovelas, for instance, hold a special place in our hearts," Acevedo says. "I can vividly recall gathering with my entire family to watch the beloved telenovela of the time. Whether it was a wedding, a quinceañera, a birthday party, or any other occasion, the entire family would come together. Family is at the heart of it all." Acevedo also takes pride in her involvement in the diversity, equity, and inclusion space. She recognizes the importance of showcasing the presence of Latinx scientists. By doing so, she not only represents their own gender and ethnicity but also serves as a source of inspiration, actively working to break down barriers. In essence, Acevedo is a passionate advocate for patients, a voice for underrepresented communities, and a driving force for progress.
Her identity also plays an important role, "I am incredibly proud of the countless contributions made by my community," Acevedo says. As an immigrant, Acevedo holds a deep admiration for her roots, never forgetting the journey that led her to where she stands today. Yet, she also finds great joy in the diverse group of friendships she has formed with individuals from various countries. The beauty of these connections lies in the shared experiences and the realization that, at our core, we are more similar than different. Acevedo's Colombian heritage will forever be an integral part of her identity, but she is embracing the role of being a representative for the Latinx community, standing tall with pride and unity.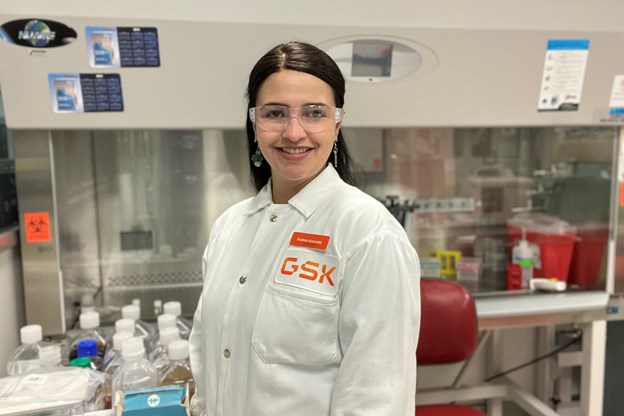 Now on the early discovery team at GSK, Acevedo joins a dedicated group focused on diseases that need new medicines. She may spend her days working in the lab, getting essential reagents to discover new medicines sifting through a spreadsheet. But make no mistake, her sights are set on something bigger. "Growing up and studying physics, I didn't have a role model that looked like me," said Acevedo. "I want to be a role model for girls with a passion for STEM. I want them to know that they belong in a science class or a lab. We bring fresh perspectives to established processes. We can be a new voice in the room, that's what you need to innovate."