[ProductsList__PleaseSelect]
| Trademark (A-D) | Generic | Product area |
| --- | --- | --- |
| Advair Diskus | salmeterol, fluticasone propionate | General medicines |
| Advair HFA | salmeterol, fluticasone propionate | General medicines |
| Anoro Ellipta | umeclidinium and vilanterol | General medicines |
| Arexvy | respiratory syncytial virus vaccine, adjuvanted | Vaccines |
| Arnuity Ellipta | fluticasone furoate inhalation powder | General medicines |
| Beconase | beclomethasone dipropionate | General medicines |
| Benlysta | belimumab | Specialty medicines |
| Bexsero | meningitis B | Vaccines |
| Boostrix | tetanus toxoid, reduced diphtheria toxoid and acellular pertussis vaccine, adsorbed | Vaccines |
| Breo Ellipta | fluticasone furoate, vilanterol | General medicines |
| Trademark (E-H) | Generic | Product area |
| --- | --- | --- |
| Engerix-B | hepatitis B Vaccine (Recombinant) | Vaccines |
| Epivir HBV | lamivudine | Specialty medicines |
| Flolan | epoprostenol | General medicines |
| Flovent Diskus | fluticasone propionate | General medicines |
| Flovent HFA | fluticasone propionate | General medicines |
| Fluarix (trivalent) & Fluarix (quadrivalent) | seasonal influenza vaccine (3 strain and 4 strain) | Vaccines |
| FluLaval (trivalent) & FluLaval (quadrivalent) | seasonal influenza vaccine (3 strain and 4 strain) | Vaccines |
| Havrix | hepatitis A vaccine, inactivated | Vaccines |
| Hiberix | haemophilus B conjugate vaccine (tetanus toxoid conjugate) | Vaccines |
| Trademark (I-L) | Generic | Product area |
| --- | --- | --- |
| Imitrex Injection | sumatriptan succinate | General medicines |
| Imitrex Nasal Spray | sumatriptan succinate | General medicines |
| Imitrex Tablets | sumatriptan succinate | General medicines |
| Incruse Ellipta | umeclidinium inhalation powder | General medicines |
| Infanrix | diphtheria and tetanus toxoids and acellular pertussis vaccine adsorbed | Vaccines |
| Jemperli | dostarlimab | Specialty medicines |
| Kinrix | diphtheria and tetanus toxoids and acellular pertussis adsorbed and inactivated poliovirus vaccine | Vaccines |
| Krintafel | tafenoquine | General medicines |
| Lamictal / Lamictal ODT | lamotrigine | General medicines |
| Lamictal XR | lamotrigine | General medicines |
| Trademark (M-P) | Generic | Product area |
| --- | --- | --- |
| Malarone | atovaquone and proguanil hydrochloride | General medicines |
| Menveo | meningitis ACWY | Vaccines |
| Mepron | atovaquone | General medicines |
| Nucala | mepolizumab | Specialty medicines |
| Ojjaara | momelotinib | Specialty medicines |
| Pediarix | diphtheria and tetanus toxoids and acellular pertussis adsorbed, hepatitis B (recombinant) and inactivated poliovirus vaccine combined | Vaccines |
| Priorix | measles, mumps, and rubella vaccines, live | Vaccines |
| Trademark (Q-T) | Generic | Product area |
| --- | --- | --- |
| Relenza | zanamivir | General medicines |
| Rotarix | human rotavirus vaccine, live attenuated | Vaccines |
| Rythmol SR | propafenone HCL | General medicines |
| Serevent Diskus | salmeterol xinafoate | General medicines |
| Shingrix | zoster vaccine recombinant, adjuvanted | Vaccines |
| Soriatane | acitretin | General medicines |
| Trelegy Ellipta | fluticasone furoate, umeclidinium, and vilanterol inhalation powder | General medicines |
| Twinrix | combined hepatitis A (inactivated virus) and hepatitis B vaccine (genetically derived surface antigen) | Vaccines |
| Trademark (U-Z) | Generic | Product area |
| --- | --- | --- |
| Valtrex | valaciclovir hydrochloride | General medicines |
| Ventolin HFA | albuterol | General medicines |
| Wellbutrin SR | bupropion hydrochloride | General medicines |
| Zejula | niraparib | Specialty medicines |
Unfortunately, we cannot provide comprehensive information about our products here, in compliance with regulations.
If you are a healthcare professional, you can access more product information on our GSKPro website.
In the US, if you are a patient and have questions about our medicines, please contact the GSK Response Center. 
Our product areas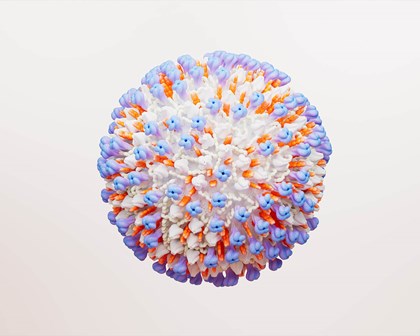 Vaccines
Our unrivalled vaccine portfolio targets infectious diseases at every stage of life. From adjuvants that improve vaccine effectiveness, through to mRNA technology, we use advanced technologies and collaborate with our partners to develop new, more effective vaccines that help people around the world to get ahead of disease.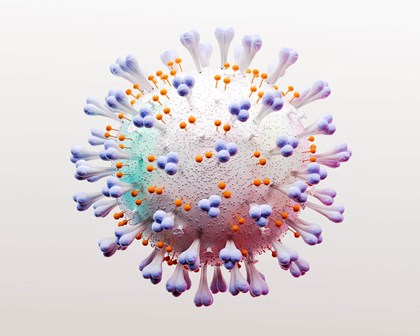 Specialty medicines
As our experts seek innovative new ways to treat the human body, specialty medicines are at the forefront of our high-value pipeline of new products. We are global leaders in developing medicines for respiratory disease and HIV, and we are building our presence in other therapeutic areas such as immunology and oncology.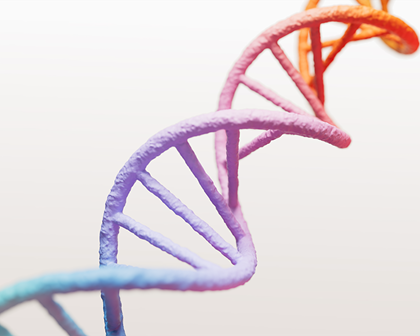 General medicines
General medicines are usually prescribed in primary care or community settings by general healthcare practitioners. For us, this includes our medicines for inhaled respiratory, dermatology and other diseases. These vital medications are the engine room for GSK, supporting hundreds of millions of people to enjoy a better everyday quality of life.