Quick Links
GSK's supply chains are complex and have significant scale with third parties around the world. Visit our global site to learn more about our standards of working with third parties.
Supporting suppliers
As part of our commitment to diversity and inclusion, we support suppliers run by groups that are under-represented in the supply chain such as those owned by women, minorities and disabled veterans. Through our supplier diversity programs, we engage with and mentor small and diverse businesses in our supply chain and help them identify potential areas for growth. Learn more about our commitment to supplier diversity in the US.
What we buy
Advertising
Analytical Supplies
Biological Materials
Business Cards
Chemicals
Computer Hardware
Computer Services
Computer Software
Computer Supplies
Construction Services
Content Development
Contract Labor
Creative Services
Digital Services
Employee Health Services and Supplies
Environmental Consulting/Design
Equipment Disposal
Event Production Services
Facility Management Services
Financial Services
Graphic Design
Import/Export Services
Labels/Leaflets
Laboratory Safety Equipment and Supplies
Legal Services
Logistics Services
Materials Handling Supplies & Equipment
Media
Medical Education
MRO Products
Office and Laboratory Furniture
Office Supplies
Packaging Components
Print Management Services
Sheet Metal Fabrication/Installation
Shipping Services/Supplies
Telecommunications
Training Services
Travel Management Services
Uniforms/Linen Service
Waste Disposal
Back to top
Affiliations
GSK actively engages with a diverse group of suppliers to ensure we have an inclusive supply chain that advances and fosters our competitive advantage. This is achieved through strategic partnerships with various advocacy organizations.
We strongly believe doing business with diverse suppliers is not just a business requirement but a business imperative. Our strategic partnerships allow GSK the opportunity to network and interact with diverse pools of suppliers in the communities we serve.
Below is a list of organizations GSK supports:
Back to top
Helpful links
To further help small and diverse businesses market their goods and services to large organizations, we encourage you to visit the following organizations dedicated to serving small and diverse businesses.
Access a quality pool of diverse suppliers through the Disability Supplier Diversity Program, the nation's premier certification of disability-owned business enterprises (DOBEs) and Service-Disabled Veteran Owned Businesses (SDVOB's).
National Minority Supplier Development Council
The NMSDC is one of the country's leading business membership organizations which provides a link between corporate America and minority owned businesses.
National LGBT Chamber of Commerce
The National LGBT Chamber of Commerce (NGLCC) is the business voice of the LGBT community and is the largest global not-for-profit advocacy organization dedicated to expanding economic opportunities and advancements for LGBT people.
National Veteran Business Development Council
The National Veteran Business Development Council (NVBDC) is the only third party Veteran Owned Business Certification program in the United States and was created for providing a credible and reliable certifying authority that would ensure that valid documentation exists of a business' Veteran ownership and control.
The Women's Business Enterprise National Council (WBENC)
The Women's Business Enterprise National Council (WBENC), founded in 1997, is the largest third-party certifier of businesses owned, controlled, and operated by women in the United States. WBENC, a national 501(c)(3) non-profit, partners with 14 Regional Partner Organizations to provide its world class standard of certification to women-owned businesses throughout the country.
U.S. Department of Veterans Affairs, Office of Small & Disadvantaged Business Utilization
The VA OSDBU mission is to enable Veterans to gain access to economic opportunity by leveraging the federal procurement system and expanding participation of procurement-ready small businesses.
U.S. Small Business Administration
The SBA provides financial, technical and management assistance to help Americans start, run, and grow their businesses.

Back to top
Supplier diversity initiative
The supplier diversity initiative at GSK seeks to identify and develop diverse businesses to support the commercial ambitions of GSK while contributing to our social responsibility of improving the economies of the communities we serve.
Our supplier diversity initiative includes Minority-, Women-, Veteran-, Lesbian, Gay, Bisexual and Transgender (LGBT)-, Disability-owned businesses as well as businesses located in Historically Underutilized Business Zones (HUBZones) and small businesses.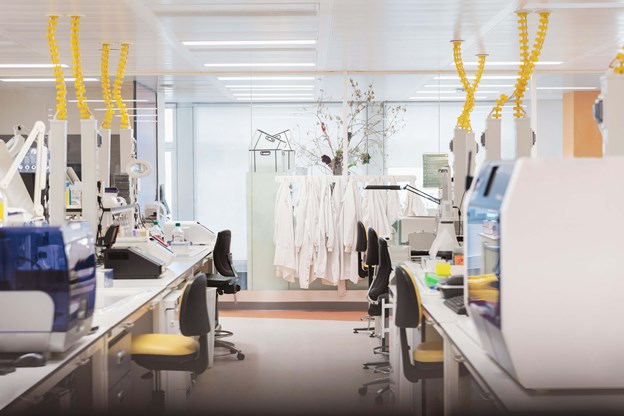 Corporate commitment
At GSK we value and draw on the unique knowledge, experience and style of each individual in our global community. As a global organization, the very essence of our business demands a commitment to diversity. Our success relies on our innovation and creativity, which thrives in our diverse environment.
We are committed to help improve the lives of people in the communities we serve. This commitment requires an inclusive framework where all people have access to the medicines and products they need. The supplier diversity initiative has been designed to do just that. By taking a shared responsibility and seeking innovative partnerships and solutions within the community, we are helping diverse suppliers develop the necessary capabilities to grow and sustain their businesses.
By integrating supplier diversity into our sourcing process and establishing an advocacy team, we have gone beyond the diversification of employment and expanded to create opportunities for diverse suppliers. We have built a team of GSK advocates and stakeholders who will help us bridge the gap between GSK and the growing numbers of diverse populations across the globe.
Diverse suppliers employ more people from diverse communities than larger corporations. Creating an inclusive environment for them has helped keep the wheels of economic empowerment turning and strengthened economic prosperity in diverse communities everywhere.
A sense of community
Moreover, as we build a sense of community among diverse groups we in turn build the necessary trust and loyalty that gives us access to deliver key messaging around healthcare screenings, educational resources and patient assistance programs. Ultimately, this enables us to take a leading role in promoting preventative healthcare and eliminating existing disparities.
As GSK moves toward achieving our diverse business spending goals, we will continue to remember our mission which challenges us to enable people to do more, feel better and live longer. Together we help strengthen the economic prosperity and health awareness in diverse communities across the globe.
Becoming a GSK supplier
GSK sponsors and supports diverse businessowners by investing in their continued educational development through Executive Education Programs that are designed to help executives improve their performance as leaders.
Moreover, GSK hosts a number of networking forums, such as Supplier Diversity Day and Innovation Forums, to allow potential suppliers to showcase their capabilities. It is a unique opportunity for diverse businesses to meet with GSK's category leaders from procurement, business partners and supplier diversity team members in an attempt to match their capabilities to GSK's needs.