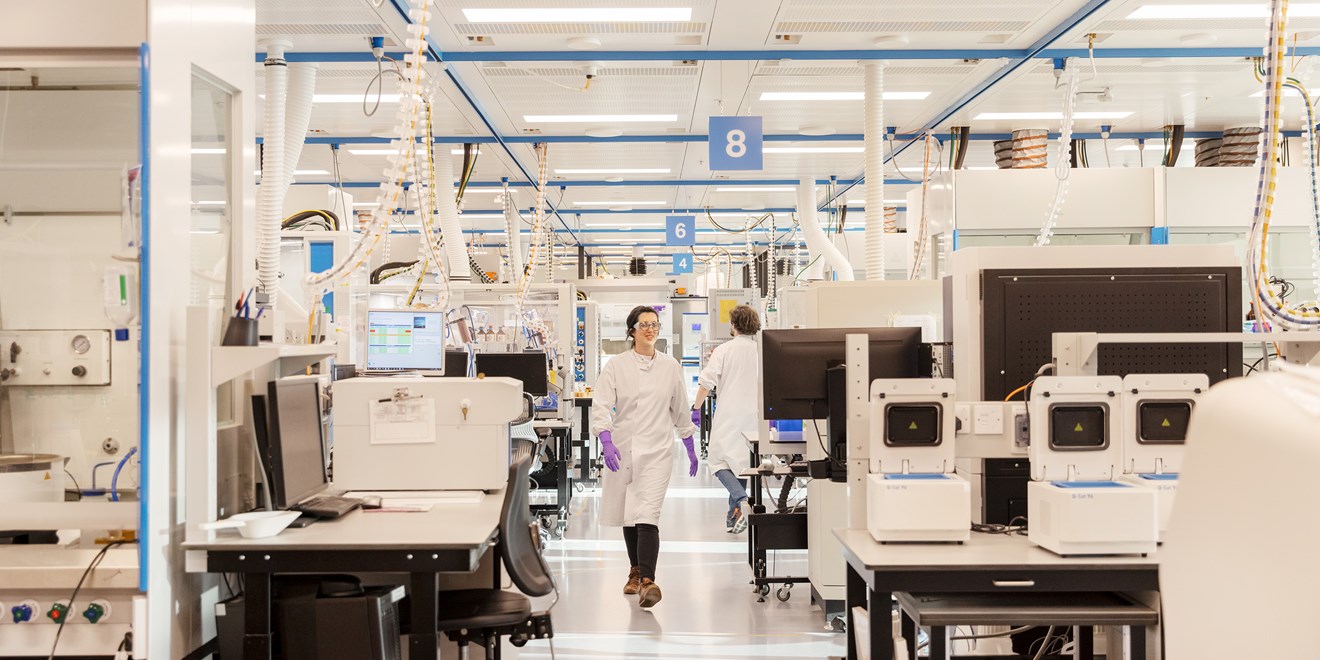 GSK has a significant footprint in the US across commercial, R&D, manufacturing, and corporate functions.  
We employ ~15,000 people across the US

Our largest US-based operation, the Upper Providence R&D hub features 8 smart labs and more than 3,000 GSK people discovering and developing new medicines which will change lives.

 

We also do Research & Development in Boston, Massachusetts, San Francisco, California and Rockville, Maryland.

 

We have manufacturing sites across the US, including sites in Rockville, Maryland, Upper Merion, Pennsylvania and Zebulon, North Carolina producing medicines to treat diseases such as multiple myeloma, severe eosinophilic asthma, lupus, and HIV and a manufacturing site in Hamilton, Montana contributing to vaccine manufacturing.

We have two commercial hubs in Durham, North Carolina and Philadelphia, Pennsylvania. These hubs feature modern, flexible workspaces that provide a hybrid solution to remote and office working – offering our employees opportunities to balance work and home life by creating schedules that flex to personal and business needs.  
The United States is a key market for GSK, with sales in 2021 of $12 billion
Over the last 3 years we have brought several important new innovative medicines to patients in the US. including treatments for oncology (Blenrep & Zejula), HIV (Apretude), and Covid (Sotrovimab).  
We operate responsibly for all our stakeholders by prioritizing Innovation, Performance and Trust.  
We are working closely with our colleagues in R&D at our site in Upper Merion, Pennsylvania by investing in state-of-the-art manufacturing to deliver innovation and medicines (JEMPERLI and Depemokimab) to patients more quickly.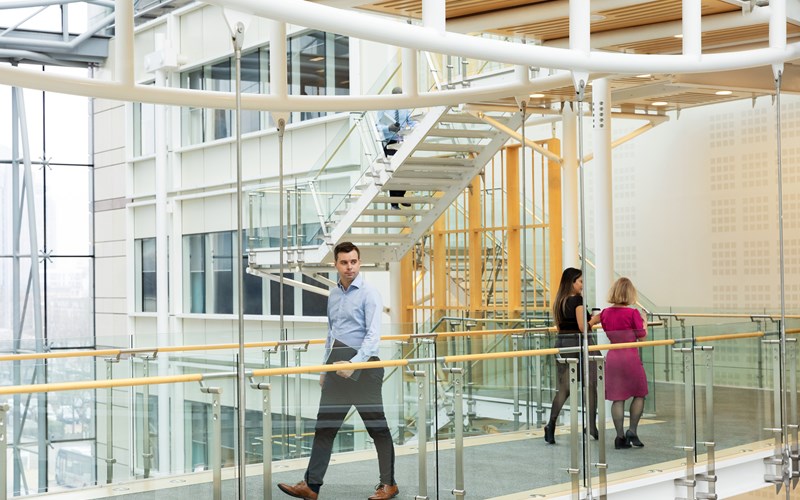 Creating a culture where individuals and teams thrive
We are also transforming our culture to create an environment where individuals and teams are inspired to be ambitious for patients, accountable for impact, and to do the right thing, for each other, our communities, society as a whole and always for the patients we serve. Diverse perspectives lead to fresh, innovative ideas. We're building an inclusive culture where the world's talent can help transform medicine, together.
We have improved diversity, equity, and inclusion by recruiting and appointing diverse talent that mirrors the communities in which we live, work, and serve. By the end of 2021, 27.1% of senior leaders in the US. were ethnically diverse, (which was up from 23.2% in 2020). This represents great progress towards GSK's aspiration of at least 30% ethnically diverse leaders in roles at VP above in the US by 2025.
We have made a 10-year, $10 million investment to increase the number of Black, Latinx and female students in Philadelphia who become STEM professionals.
We want to access the next generation of talent and ideas by continuing to situate our U.S. hubs near some of the country's leading universities.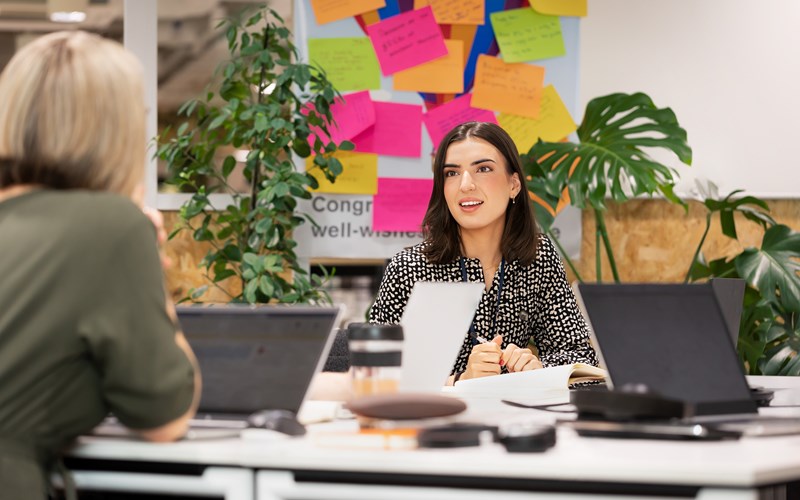 Contributing to public health
Underpinning these changes, we are committed to engage and confront some of the biggest public health challenges facing the US. 
Underpinning these changes, we are committed to engage and confront some of the biggest public health challenges facing the US.

Over the last two years we have played a key role to develop treatments and vaccines against COVID. Through a partnership with Vir Biotechnology we have developed, and contracted, with the US Government for approximately $1 billion for our monoclonal antibody, Sotrovimab, which demonstrated it can reduce hospitalization and risk of death by 79% in adults with mild-to-moderate COVID-19 who are at high risk of progression to severe disease.

This is an urgent threat to public health. By undermining the effectiveness of antibiotics, it currently contributes to 700,000 deaths every year globally, a figure that is expected to increase significantly unless action is taken. We're focusing on organisms with the highest risk of developing AMR as characterized by the Centers for Disease Control and Prevention (CDC) and World Health Organization (WHO).

GSK is committed to responsible pricing as demonstrated through our actions and track record over time. In fact, our average net price for GSK and ViiV products (price after discounts, rebates or other allowances) in the US decreased about 1.9% on average annually over the past five years

During 2021, GSK provided prescribed vaccines and medicines to more than 87,000 low-income uninsured, underinsured, and Medicare Part D patients through GSK and ViiV Healthcare's Patient Assistance Programs Foundation

Therapeutic areas in the Patient Assistance Programs include respiratory, immunology, oncology, vaccines and HIV. Significant product additions in 2021 include Cabenuva and Apretude.
Charitable donations through the

 

Patient Assistance Programs

 

Foundation are available in all 50 States, Washington, DC, Puerto Rico, and the US Virgin Islands

The Wholesale Acquisition Cost (WAC) -- which is the manufacturer's list price for a drug or biological to wholesalers or direct purchasers -- in the US for GSK contributed products during 2021 was $494 million and for ViiV products was $96 million. The total WAC Value was $590 million.

To raise awareness of the serious nature of shingles – which will impact 1 in 3 adults – GSK and the International Federation on Ageing (IFA) collaborated in 2022 to launch the first ever Shingles Awareness Week. The goal of Shingles Awareness Week is to grow the understanding of the impact of the virus and to dispel common misconceptions regarding the risks of infection.