How we are becoming a more diverse and inclusive organization
We're working hard to become a more inclusive company in the way we do business, both through our clinical studies and the external companies we choose to work with. Internally, we want GSK to be a workplace where everyone can feel a sense of belonging and thrive.
Our ethnicity commitments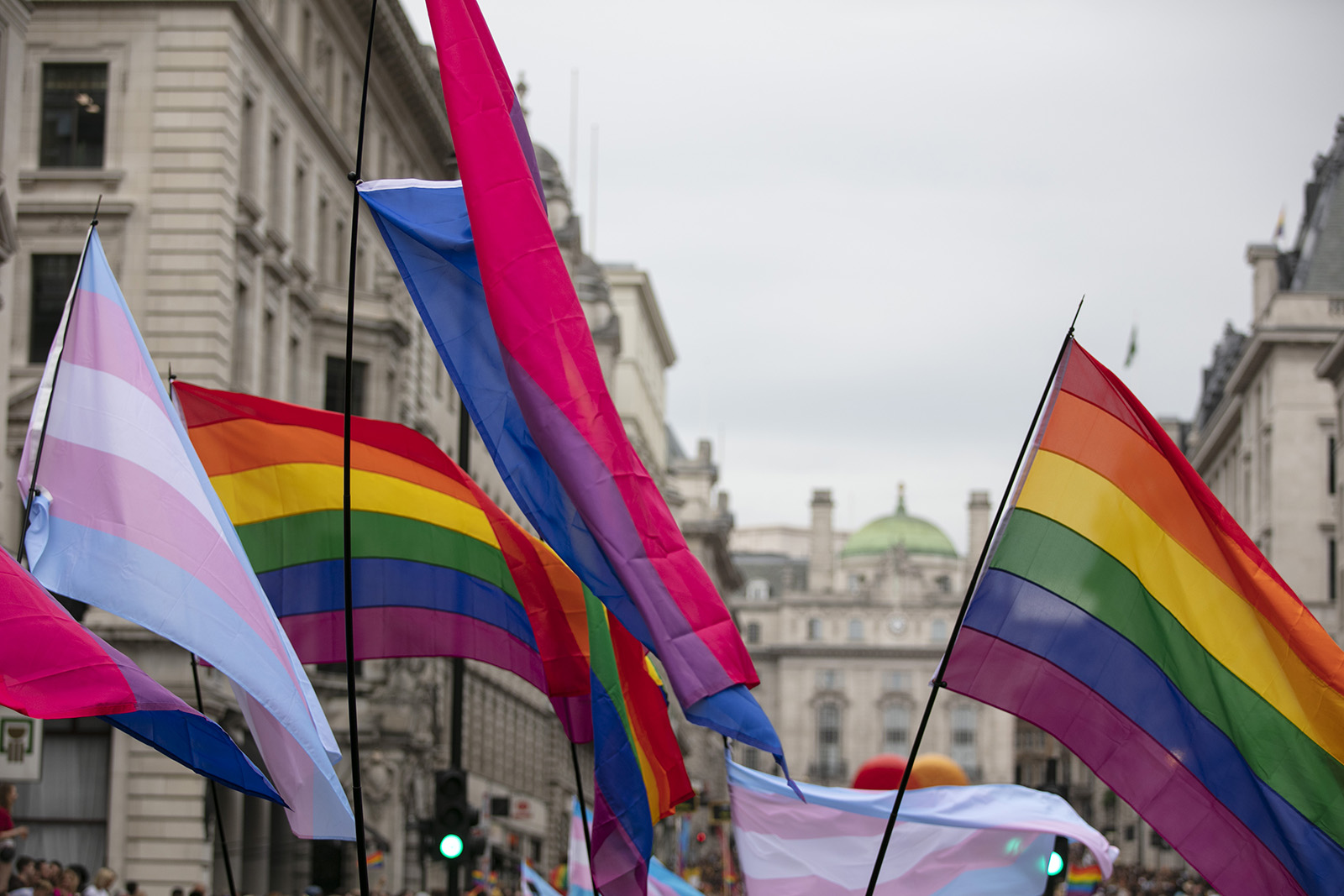 We're continually building on our approach to inclusion and diversity for our people, in the way we do business and in the communities in which we operate.
Diversity, equity and inclusion inside GSK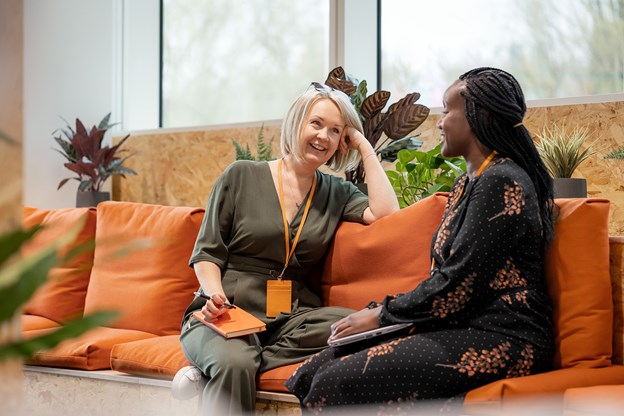 We expect our organization to represent the population we serve by leveraging qualified, talented individuals who represent a variety of ethnicities, genders, disabilities, ages and sexual orientations. For our most senior roles we start with a diverse shortlist of qualified candidates, including ethnically diverse representation (defined by country). We set an aspirational goal here in the US. For roles at the vice president level and above, we expect an ethnically diverse representation of at least 30% by 2025.
We have set appropriate and ambitious aspirations for ethnic diversity in our US Early Talent Program for apprentices and graduate trainees. Working closely with our employee resource groups, we launched the Accelerating Difference - Ethnic Diversity development program. This effort supports employees by enhancing their strengths and addressing any development gaps through individual and group coaching and sponsorship.
The recruitment process is key to starting off on the right foot. Our HR team works with external experts to define best practices. The results included enhanced training for recruiting managers, a thorough review of job postings and more direction on the channels used to reach and attract candidates.
We are asking people to engage on the very topics companies have been avoiding for years because they are awkward or sensitive. The path to change may not be smooth but it should always be moving forward. Whether it's clinical trials, supply chain, our communities or our talent pool, we look through the DEI lens to see where we can deliver that change.
We want GSK to be a workplace where everyone can feel a sense of belonging and can thrive. Being a diverse organisation at all levels also brings greater opportunity to create better health outcomes for the patients who rely on us.
We're committed to being more proactive at all levels so that our workforce reflects the communities we work and hire in, and that our GSK leadership reflects our GSK workforce.
Our ethnicity commitments:
In the US: at least 30% ethnically diverse leaders in our VP and above roles by the end of 2025.
In the UK: at least 18% ethnically diverse leaders in our VP and above roles by the end of 2025.
At the end of 2021, we reported strong growth in the diversity of our leadership and were on track to achieve our aspirations.
We are proud that 27.1% of senior leaders in the US were ethnically diverse (up from 23.2% in 2020) and in the UK 12.9% of senior leaders were ethnically diverse (up from 11.1% in 2020).
We have set appropriate and ambitious aspirations for ethnic diversity in our UK and US early talent programs for apprentices and graduate trainees.
We have reviewed our recruitment processes to ensure we're implementing best practices. This includes enhanced training for recruiting managers before the selection process starts, and a review of job postings and channels to make sure we're reaching and attracting diverse candidates.
We strive to foster a culture of empathy and acceptance where we embrace each other's differences and identities, and we aim to be recognized in global LGBT+ indices to ensure best practice.
Allyship, insight and mentorship is provided by Spectrum, our long-standing global LGBTQ+ Employee Resource Group that is now 25 years strong. With monthly meetings to curate connections and engagement, Spectrum stands at the forefront of advocacy by building robust collaborations with national organizations such as PFLAG, the Trevor Project and Out and Equal.
Every year Spectrum members organize extensive activities for Pride and IDAHOBIT. With education, advocacy and support as the cornerstone of their vision, they offer resources and provide perspective on business goals and strategies. Their tireless enthusiasm year-round delivers countless workshops, training and education for our colleagues. You can read more about their efforts here.
We are addressing gender equality at all levels within our organization. With support from our Global Gender Council and our Women's Leadership Initiative (WLI) employee resource group, we are making great headway toward our aspiration of at least 45% female representation in senior roles by 2025.
At the end of 2021, we reported strong growth in the diversity of our leadership and were on track overall to achieve our aspirations. 40% of senior roles were held by women (up from 38% in 2020); we are also proud that 50% of manager roles are held by women.
We have been recognized in the FTSE Women Leaders report, The Times Top 50 employers for women, and our colleagues have been recognized by the Healthcare Businesswomen's Association for their work to advance the impact and influence of women in healthcare.
With support from our Global Disability Council and our employee resource group, the Disability Confidence Network, we are working hard to create an inclusive workplace.
Since 2020, GSK has been an active member of the Valuable 500 pledge, a collection of 500 global companies all committed to placing disability inclusion on the leadership agenda. We are delivering on its objectives through our disability confidence plan.
We continue to invest in an accessible workplace, and our award-winning Workplace Adjustment Service is now available to over 50% of our people.
We educate our people on disability confidence as part of our long-term, measurable, strategic disability confidence plan.
To reinforce our long-standing commitment to fair and equal pay, we conduct country-based reviews and ensure all markets have clear guidance, tools and support to ensure pay equity. If unexplainable differences are detected, these are addressed through our compensation processes.
Leading through action
Diseases and medicines can affect people differently depending on their race, ethnicity, sex or age, so it is vital that we represent the real-world disease population in our clinical trials to advance our understanding of new vaccines and medicines. We're doing this by building demographic planning into our clinical trials, so they reflect the real-world population that's affected by the disease we're studying.
We have set targets for at least 75% of our Phase 3 trials in 2022 to include a demographics plan in their design.
We support communities around the world through our global health partnerships, local community investment, response to humanitarian emergencies and STEM education programs for under-represented groups.
In the US, in 2020 we made a commitment of US$10 million over 10 years to help Black, Latinx and female students in Philadelphia, Pennsylvania, overcome obstacles to their pursuit of careers in science, technology, engineering and mathematics through the creation of the Philadelphia STEM Equity Collective. 
Through our supplier diversity program, we seek to provide opportunities to under-represented groups, including women, ethnic minorities, members of the LGBT+ community, people with disabilities and military veterans.
These partnerships can also provide an economic boost to the wider community. So as well as measuring how much we're spending with diverse-owned suppliers, we're also looking holistically at the positive economic benefit that GSK and our partner suppliers will bring to the communities that we all live and work in.
We're also engaging with key advocacy organizations for diverse suppliers by speaking at their forums, joining their boards, and sponsoring appropriate conferences. These organizations include National Minority Supplier Development Council (NMSDC), Women's Business Enterprise National Council (WBENC), National LGBT Chamber of Commerce (NGLCC), and Minority Supplier Development UK (MSDUK).
Our Employee Resource Groups
Our Employee Resource Groups (ERGs) run events, workshops and initiatives where everyone is welcome to learn, contribute and feel connected. The lead volunteers meet regularly with our Global Diversity Councils and GSK Leadership Team members to share ideas, priorities and perspectives.
AXIS Multi-faith Network
Driving religious diversity in the workplace and leveraging faith-based beliefs to compassionately serve our business and patients.
Back to top
Cancer Awareness and Resources for Employees
Foster an environment that supports and cares for employees affected by cancer where all are treated with compassion, dignity and respect.
Back to top
Career Growth Network
Supporting our colleagues in reaching their full potential by providing career growth and networking opportunities that will empower them to develop professionally.
Back to top
Crece
Celebrate the Latinx-Hispanic culture, collaborate on talent acquisition and leverage external partnerships for community outreach.
Back to top
Disability Confidence Network
Promote access to workplace adaptations while creating a safe, empathetic space for people with disabilities and their allies to openly address issues facing them.
Back to top
Fusion Asian Business Network
Driving awareness of Asian perspectives, appreciation of Asian culture and celebrating contemporary contributions.
Back to top
Indigenous
Increase education about the diverse populations, perspectives and experiences of people of Indigenous descent.
Back to top
Mosaic Employee Resource Group
Founded in 1994, Mosaic was the first ERG formed at GSK and serves as a voice for Black employees at all levels. Mosaic helps guide business goals, strategy and performance in positive ways.
Back to top
Veterans Family and Friends
Establish a culture that respects the skills and contributions of veterans, reservists, guardsmen and their friends and families. Solve challenges and ensure GSK is the employer of choice for the veteran community.
Back to top
Spectrum – LGBTQ+ Network
Build a supportive forum for staff across the spectrum of sexual orientation or gender identity. Advancing visibility and awareness of issues while assisting in the identification and clarification of policies and practices that create an equitable, inclusive and supportive environment.
Back to top
Workers with Accumulated Valued Experience
Maximize and enhance understanding of a multi-generational workforce and customer populations. Leverage knowledge and experience of seasoned staff, to mentor all generations of employees, and promote cross-generational collaborations.
Back to top
Women's Leadership Initiative
Accelerating the personal development and professional advancement of women through transformational learning and leadership opportunities.
Back to top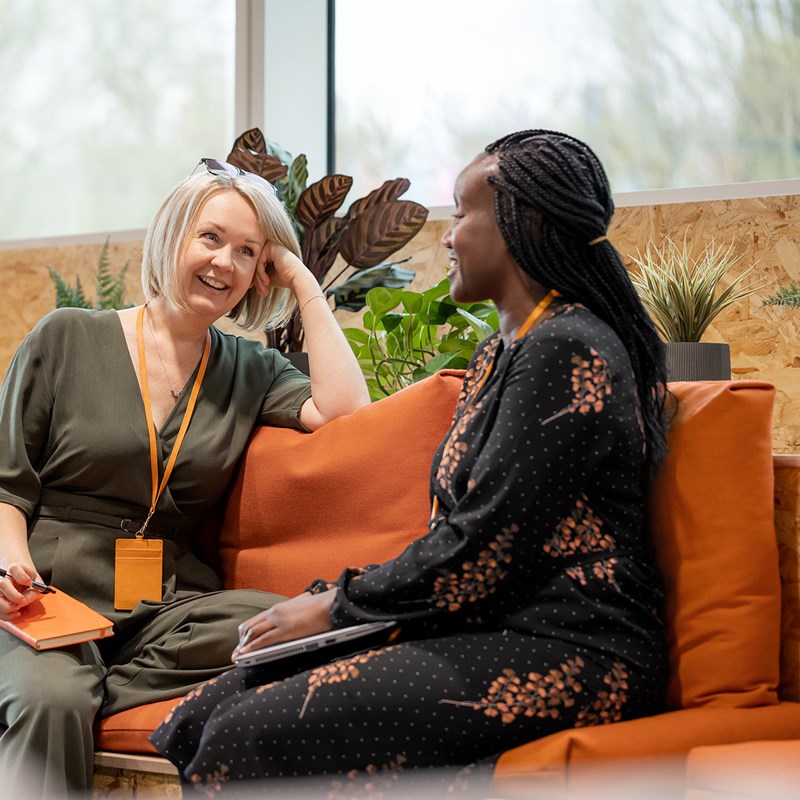 GSK's Global Diversity Councils
We're supported by the great work our Global Ethnicity, Gender, LGBT+ and Disability Councils provide. Each council is chaired by members of the GSK Leadership Team and includes senior leaders from across the company as well as representatives from our Employee Resource Groups.