Innovation
Scaling MAPS vaccine technology
Hear from the people behind our innovative partnership
Our R&D Approach
We are at the forefront of health-related advances in science and technology, working to create innovative solutions to a range of healthcare challenges.
We're combining the power of genetic and genomic insights into what causes disease, with the speed and scale of artificial intelligence and machine learning (AI/ML) to make better predictions about who a treatment might work for, and why.
We believe this powerful combination of data and technology holds the key to fundamentally transforming medical discovery for the better, improving R&D success rates and shaping how even the most challenging diseases, like neurological conditions and cancer, can be both prevented and treated.
There's never been a time when science and technology have formed such a powerful union as they do now. We're able to identify drug discovery targets using genomics and AI/ML in a way that is unprecedented. We're also able to use more approaches than ever before to design new vaccines and medicines to address the root cause of disease.
We are investing in our capabilities with 20 sites in the United States, including seven R&D facilities focused on innovation.​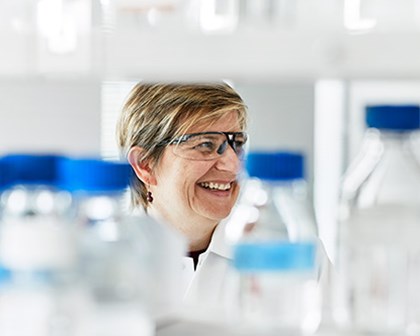 Branford, Connecticut
Branford is the sole location for ViiV Healthcare R&D and Clinical Development. Here, we work on discovery and synthesis of chemical compounds, discovery of targets for drug development, compound screening in biological assays, antibody development and characterization, assay development, clinical sample testing.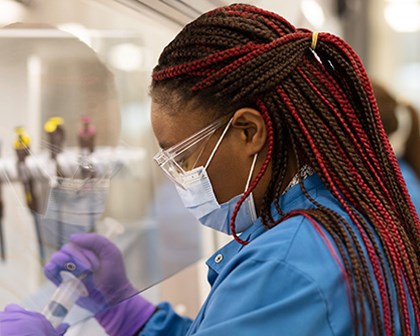 Durham, North Carolina
ViiV recently moved into dedicated laboratory and office space in Durham, North Carolina's newly created Innovation District. The team will consist of 10-20 lab-based individuals, and their work is a collaborative effort with the Branford site.
Cambridge Park Drive - Cambridge, Massachusetts
Cambridge Park Drive - Cambridge, Massachusetts
Our Cambridge Park Drive facility is a bio research laboratory. Its mission is ELT Chemistry and Biology, Immunology, and Immuno-oncology. To support these activities there is a staff of 76, including 14 scientists working in bio safety level 2 containment labs.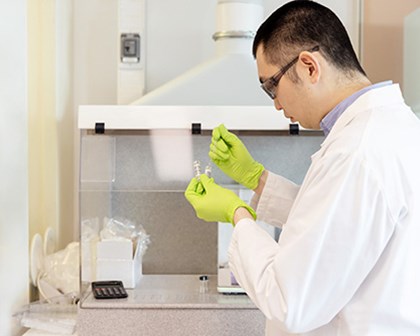 Technology Square - Cambridge, Massachusetts
Technology Square - Cambridge, Massachusetts
Our Technology Square R&D facility is a bio research laboratory adjacent to MIT. The facilities' mission is oncology, human genetics, AI/ML, functional genomic, and recombinant DNA research. To support these activities there is a staff of 36, including 15 scientists working in bio safety level 2 containment facilities and in a vivarium.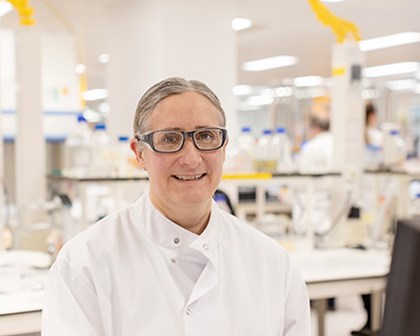 Rockville, Maryland
Our Rockville Center for Vaccines Research (RCVR) is home of the GSK's Vaccine headquarters for the America's region. Approximately 50% of the colleagues based here are focused on Vaccines R&D efforts, with the remainder of the employees focused on support functions such as Regulatory, Legal, and Facilities.
Upper Merion, Pennsylvania
Upper Merion, Pennsylvania
Our Upper Merion campus is the US Pharma Research and Development Biopharm Center of Excellence. This facility is shared with Global Supply Chain who operate biopharmaceutical manufacturing space and manufacturing support space.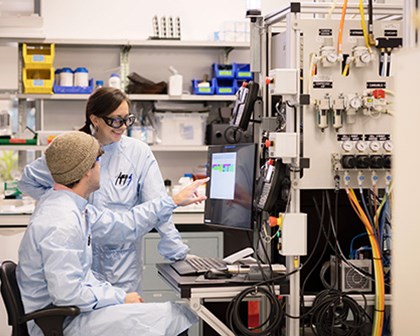 Upper Providence, Pennsylvania
Upper Providence, Pennsylvania
Our Upper Providence R&D Hub is the heart of innovation, discovering and developing differentiated, high-quality and needed medicines that are bringing transformational benefit to patients. It is home to 3,400 employees, 40% of our global R&D workforce.
Our pipeline
As a global biopharma company, we invest heavily in our industry-leading pipeline of new products and specialty medicines that help us to get ahead of disease together.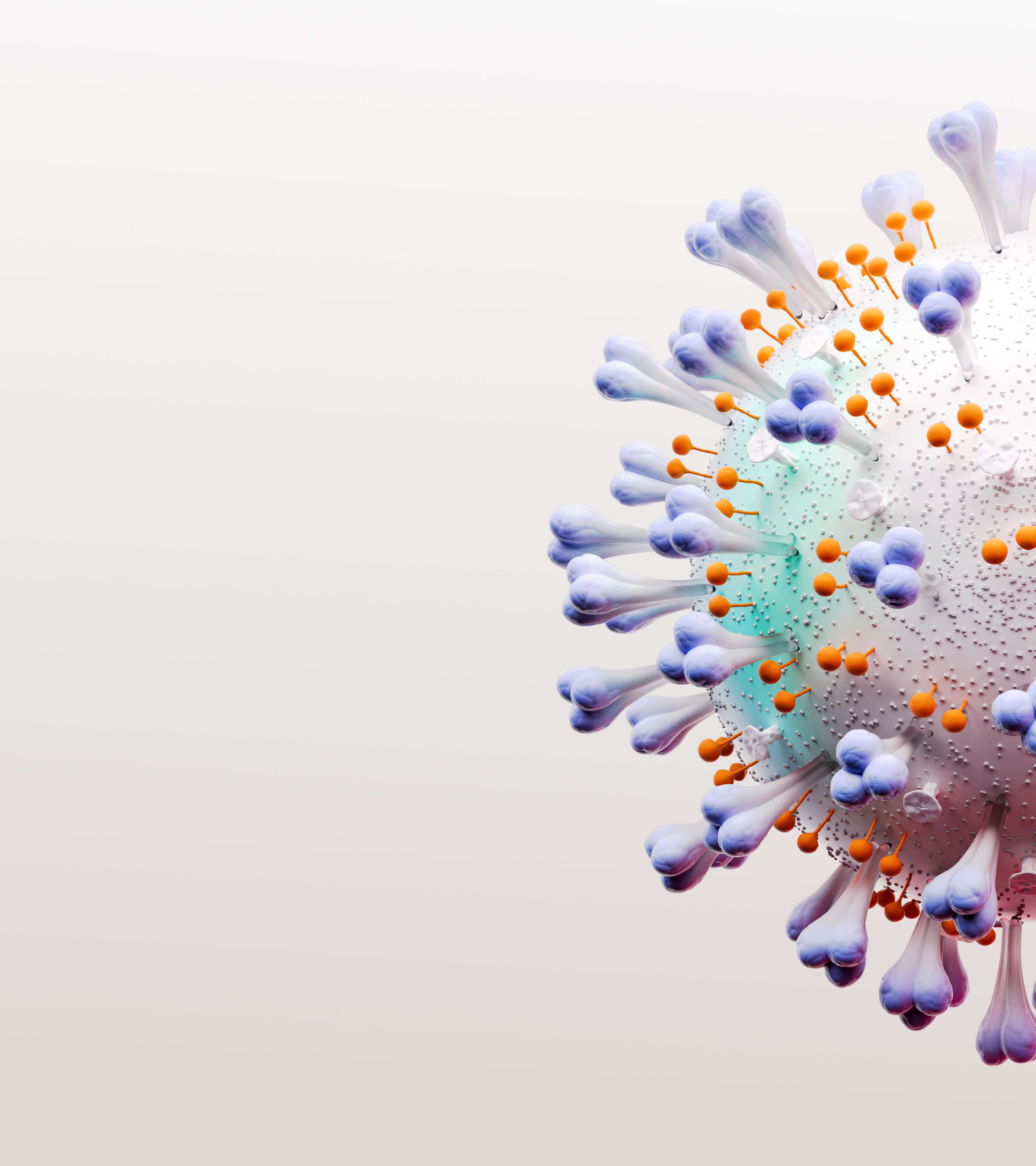 Assets
60+
60+ potential vaccines and medicines
Focus
70%+
More than 70% of these products modulate the immune system
In phase II
x2
Doubled the number of assets in phase III clinical development during last 5 years
Our Partnerships
Working with our partners to deliver the next generation of transformational vaccines and medicines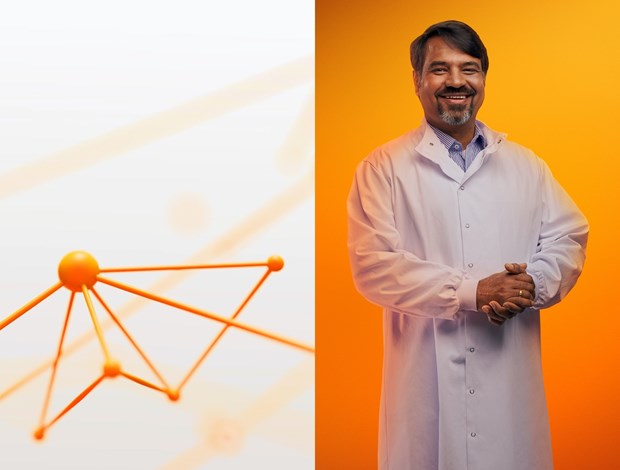 Collaboration with US universities UCSF/UC Berkeley
The Laboratory for Genomics Research to foster innovative technologies​
Therapeutic areas
We prioritize innovation to make the world's diseases a thing of the past. 
To get ahead of disease, we prioritize research into vaccines and medicines across our four therapeutic areas. We also remain open to opportunities outside these core areas where the science aligns with our strategic approach. ​
Explore more about our therapeutic areas on our global website, below.