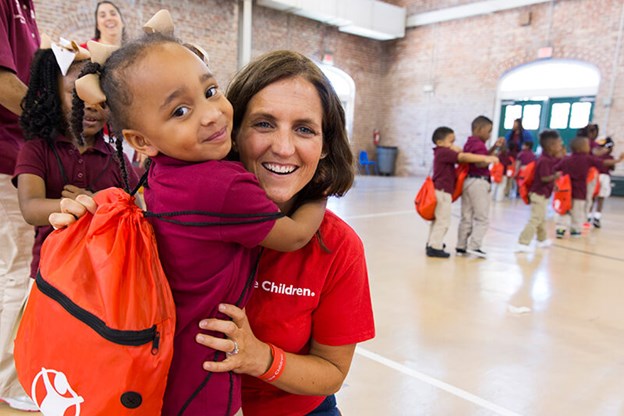 Supporting the communities where we live and work, GSK provided grants totaling $250,000 to the organizations listed below to help with the recovery efforts for families impacted by Hurricane Ida. US Charitable Investments collaboration with Save the Children and the Save the Children Emergency Response Teams provide essential items including hygiene kits, diapers, wipes, portable cribs to help families continue to care for their children and support restoration of child-care centers and schools so kids can get back to learning and routine as quickly as possible.
Supporting people suffering from the impact of natural disasters and helping communities to better prepare for and meet their unique needs during and after disaster strikes.
Enabling local emergency responders and medical facilities to increase their capacity to safely care for patients and communities affected by the hurricanes and the aftermath in Louisiana, Georgia, Mississippi, Texas, New York, and New Jersey. Providing critically needed medical products, PPE, and solar power backup units and fridges delivered to approved facilities and agencies in a timely and secure manner. Ensuring that medical professionals will be equipped with the tools they need to care for patients and to protect themselves from COVID-19.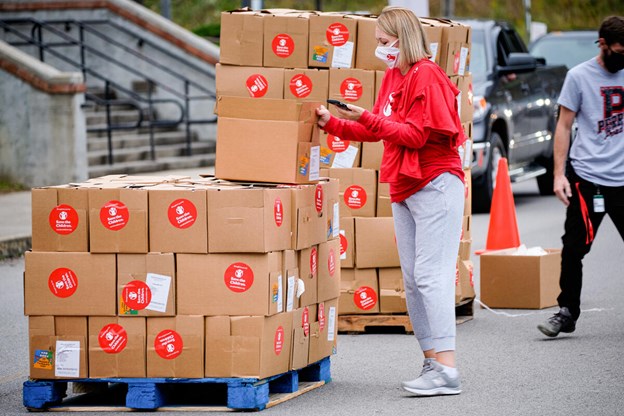 Shipping and fulfilment of donated medicine, medical supplies, personal protective equipment, and relief supplies. Re-establishing local health services for low-income patients by supporting safety net providers in addressing power outages, securing temporary space, and securing medicines and supplies to treat patients and protect health workers. Leveraging expertise in emergency mental health, providing targeted mental training and technical assistance, including self-care, stress management, and psychological first aid, to health care workers and response professionals in the aftermath of Hurricane Ida. Leveraging existing referral pathways including national and local mental health and substance abuse resources
Identifying gaps in recovery funding to help direct financial and technical support where it is needed most. Providing expert, timely and relevant advice from professionals with deep knowledge of disaster philanthropy while placing an emphasis on medium- and long-term recovery and disaster giving with an intersectional racial equity lens to increase the effectiveness of funding support
Providing services and support, both tangible (assistance with finding temporary housing, financial assistance for basic needs) and intangible (mental health and spiritual care), to survivors of Hurricane Ida as they journey to recovery in the Southeastern Pennsylvania region
Providing funding to local nonprofits in the greater New Orleans region to support emergency food and shelter as well as legal aid and technical assistance for residents working to navigate applications for assistance.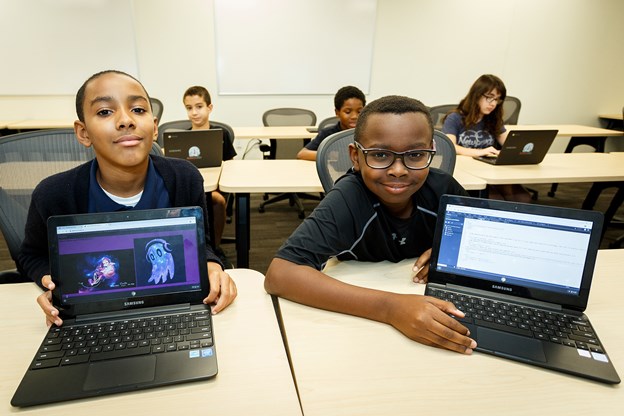 Whether it's feeding the hungry, mentoring children through sports or providing access to affordable housing, this year's nonprofits selected for an IMPACT Award are changing lives.  On the front line of their communities, these groups often fill a gap that no one else can. 
This is no easy feat given the unprecedented economic and public health challenges generated by the pandemic.  It's now more important than ever to support the groups committed to helping those who need it the most. 
 
GSK IMPACT Awards honor local nonprofits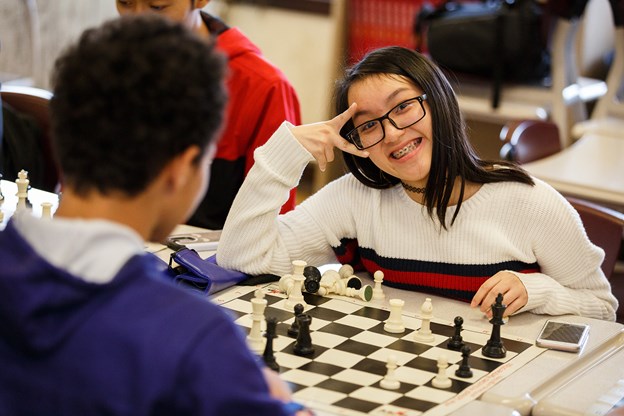 The GSK IMPACT Awards recognize small- to mid-sized nonprofit organizations in Greater Philadelphia and in the Triangle region of North Carolina.  Many have been in their neighborhoods for years; they've earned the trust of the residents and fulfilled their promises.  These relationships are critical to creating a world where all can thrive. 
Ten winners were chosen in each region and awarded $50,000 each for a total charitable investment of $1 million this year.  These unrestricted funds enable recipients to focus on the work supporting the underserved. 
We thank Philadelphia Foundation and Triangle Community Foundation for their continued collaboration in the administration of this program.


The 2023 GSK IMPACT Awards program is currently open! Eligible nonprofits are encouraged to register on or before Tuesday, March 21, 2023 at 11:59 p.m.  All materials and the registration portal are available on the websites of our Foundation administrators:
Meet our 2022 winners
The 2022 GSK IMPACT Award winners leverage innovation and pair it with enthusiasm to drive transformational programs that make our communities healthier.  Their missions range from enhancing education, keeping kids active, building safer spaces and even preparing people for successful careers. These are all important factors to improve health outcomes and equity in the communities where we live and work.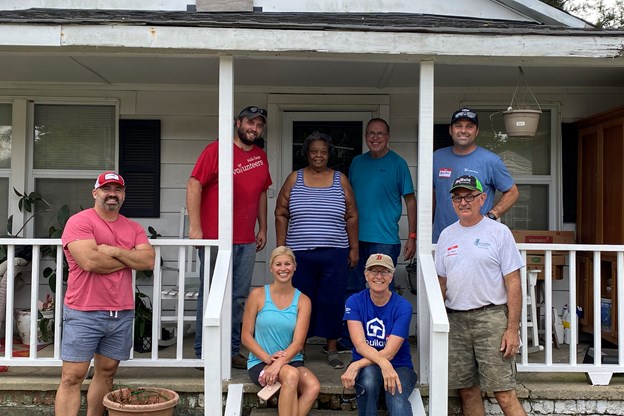 North Carolina
The 2022 GSK IMPACT Winners in the Triangle Region are: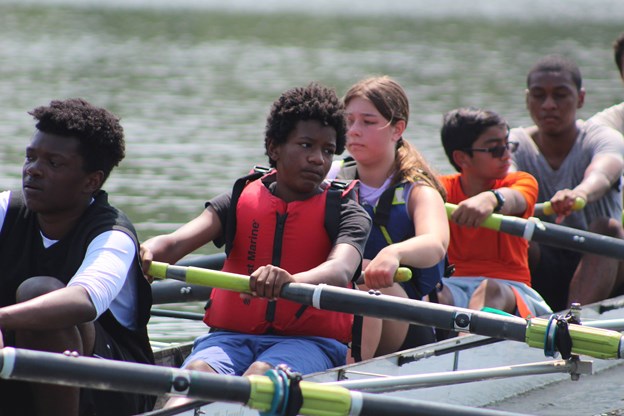 Pennsylvania
The 2022 GSK IMPACT Winners in the Greater Philadelphia Region are:
Watch the 2022 GSK IMPACT Awards virtual ceremony
Science, technology, engineering, and math (STEM) careers are the fastest-growing jobs in the US and drive innovation. We also know that these careers are not equally accessible to all students and that women and people of color are underrepresented in science and technology careers. Diverse businesses are more successful and more innovative, and GSK is committed to making STEM education more equitable and increasing the number of underrepresented people in STEM careers through our philanthropic investments.
Through our STEM investments, we aim to equitably increase children's value of and confidence in doing science and pursuing STEM careers. Through our local and national investments, we intentionally focus on diverse and under-served populations and aim to increase students' access to exciting STEM education that is culturally relevant, connected to real careers and builds science identity. We also collaborate with community organizations to improve pathways for diverse students to succeed in school and pursue STEM careers.
To make STEM equitable, we must work together in earnest to change our systems and institutions. Because it is up to us to clear the path for the next generation of innovators who can help us build a better future.
GSK Science in the Summer ™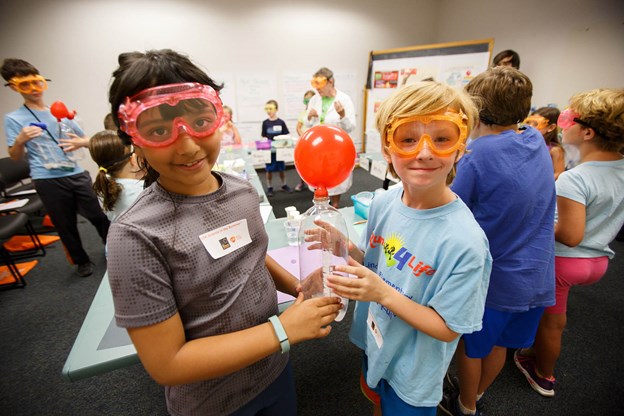 A free science education program that helps elementary school children learn to love science.
We want children to discover the wonders of science and consider a career in science one day. That's why we offer GSK Science in the Summer™, a free, inquiry-based science education program that helps elementary school children grow to love science. Through classes held in public libraries and other community-based organizations, the program gets kids excited about learning science with hands-on experiments.
In 2021, more than 25,000 students participated in GSK's Science in the Summer™ program both virtually and in-person depending on the COVID-19 protocols in their community. The program was established in 1986 in Philadelphia, PA, and then offered in the Raleigh-Durham, NC metro area in the summer of 2008. The program expanded nationally in 2017 and will be offered in 32 sites across the US this summer.
GSK Science in the Summer™ is administered by the Franklin Institute, and the University of North Carolina's Morehead Planetarium and Science Center in cooperation with participating local science centers, libraries, and community centers.
'Be a Biologist!' in Summer 2022
The 2022 curriculum invites elementary school-aged children to play the role of biologists and tackle challenges in fisheries, plant biology, paleobiology and wildlife biology through hands-on activities and experiments. Students will explore the world of living things as they tackle real-world problems—such as solving a mystery at a troubled fishery, uncovering ancient fossils, planning the perfect plant habitats, and lending a hand to threatened hummingbirds.
Learn more about our GSK Science in the Summer ™ programs at www.scienceinthesummer.fi.edu (Greater Philadelphia and National sites) and https://moreheadplanetarium.org/sis/ (North Carolina sites).
Through active, hands-on learning, students in second through sixth grades will learn through knowledge, education, and hard work, that science can be interesting, exciting, and challenging, as they learn the basic STEM skills that will prepare them for academic and professional success.
Visit http://scienceinthesummer.fi.edu/ to learn more about all of our GSK Science in the Summer™ sites.
Philadelphia STEM Equity Collective
The Philadelphia STEM Equity Collective is a 10-year collaborative effort to increase the number of diverse Philadelphia students entering STEM careers.
GSK is honored to bring together Philadelphia schools, out-of-school time providers, universities and colleges, employers, local government, and the philanthropic community using a collective impact approach to identify and close gaps confronting children from backgrounds underrepresented in STEM.
GSK provides backbone support for the STEM Equity Collaborative, funding dedicated staff to drive the initiative at the Philadelphia Education Fund and through the time and talent of pro bono GSK volunteers. In addition, GSK will support in-school programming and community efforts through an annual grantmaking process committing $1 million a year for 10 years, as well as a shared measurement system to guide actions and track outcomes.
The efforts are being guided by the Philadelphia Education Fund, which coordinates the city's 400-member Philadelphia STEM Ecosystem and other organizations:
Learn more about the Philadelphia STEM Equity Collective and our participating organizations.
To further our commitment to increase the number of diverse Philadelphia students entering STEM careers by 2030, GSK will support at least $1 million in grant funds each year to nonprofit organizations working to address inequity in STEM education and career pathways.
Learn about the programs we are proud to support with GSK STEM Equity Grants.