Growing up in a small town in North Carolina, it was understood that all 13 children in the Bullock family would work on the family farm. Everyone was needed because, at one point, the land stretched to 100 acres. Working the land is hard dusk-to-dawn labor. At just five years old, Kenneth Bullock would toil alongside his large family. This instilled in him a strong work ethic and appreciation for working with his hands. Eventually, Bullock would follow five of his older brothers into the military. 
I'm the youngest of the 13 and I admired my siblings," said Bullock. "Anything they did, I wanted to do so, of course, I enlisted in the U.S. Air Force. I'm proud that so many in my family served and protected our country."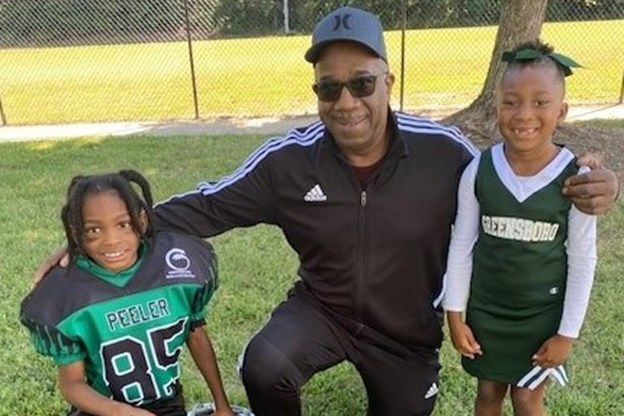 His time on the farm came in handy. Bullock had grown up watching his father work on tractors and farm equipment. It would seem only natural that he would choose a career field that combined aviation and electronics. Working as an aircraft Avionics Technician in the Air Force, Bullock soon learned how to troubleshoot and repair several models of aircraft. He deployed numerous times including the Gulf War's Desert Storm and Enduring Freedom which began shortly after the 9-11 terrorist attacks. 
He moved around a lot as he rose up through the ranks, but his plan was always to return to his home state. He achieved the highest enlisted rank of Chief Master Sergeant while serving at Seymour Johnson Air Force Base in Goldsboro, North Carolina. 
At this stage in his career, he was the Maintenance Group Superintendent, where he was organizing and training thousands of maintenance personnel. Bullock retired in 2008 after serving his country for 26 years. It was time to return to civilian life. "It can be a scary time when you're taking the next step because it's a big transition," Bullock said. "Because I led teams of maintenance technicians, I knew I could be of value at a manufacturing facility."
After stints at other companies as a Maintenance Manager, he landed a position at GSK's Zebulon location as a First Line Leader. "When you're responsible for the aircraft that carry our service members, there are no grey areas," said Bullock. "You don't skip steps. You follow the process and the documentation every single time because the stakes are someone's life. That's why veterans embrace rigor and discipline. That structure is critical. That's how  I approach my duties at Zebulon."
He oversees a team of maintenance technicians as they perform preventive and corrective maintenance on the production equipment. This enables the production process to run smoothly and dependably.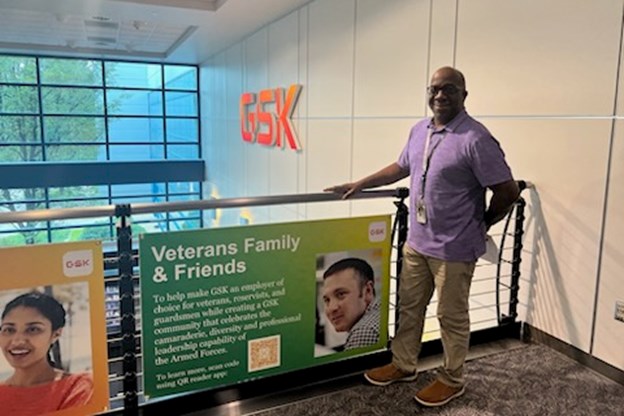 Now a father of two, Bullock wants to see more veterans building their careers at GSK. Along with being a member of the Veterans Family and Friends Employee Resource Group, he also works with our recruitment team and attends career fairs. 
He recalls his days of service fondly: 
"I met so many incredible people, many of whom I still stay in touch with," said Bullock. "It was bittersweet to leave the Air Force, but I knew there were good people who would replace me. You know, I grew up in a big family then I enlisted where I was surrounded by people I consider my brothers and sisters. Now, I'm at GSK where I have found yet another family. To me, that's what life is all about."