I have always been an ambitious child with big dreams and a curious mind. Growing up, I loved science and all the prospects that it offered. Fast forward three decades later, performing cutting-edge medicinal chemistry research in the labs at GSK and working on novel therapies while also caring for my children, I have found my purpose.
I am blessed to have two young boys and a caring husband. I am a woman of faith, spirituality, and I am proud of my Indian roots. I would like my children to do their best in whatever they pursue, be confident, and advocate for their choices; but always remember to be compassionate and empathetic. I have been in many roles, but motherhood is something I cherish the most."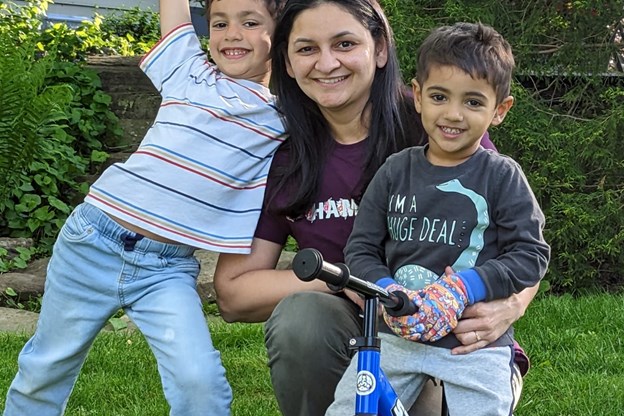 My grandmother, who is my inspiration, to this day remains one of the wisest and most optimistic women I have ever known. Together with my grandfather, she ensured that my mother and her siblings graduated college, even when times were tough. Continuing the teachings of my grandparents, my parents have always supported both my sister's and my non-traditional career choices. Growing up in Kolhapur, India, I saw children without basic needs and access to essential medicine. That sight often disturbed me and the thought of giving back, being able to make a difference, and finding that greater purpose started taking shape.
After completing my undergraduate degree from ICT Mumbai, I made my way to the big apple to study at the City University of New York. It was thrilling to be an immigrant in New York City. I was experiencing new foods, accents, and sports. Over the next few years, I developed my love for organometallic chemistry and graduated with flying colors as Professor Biscoe's first doctoral student. I then worked as an industrial postdoc and later joined GSK as an investigator in the medicinal chemistry department.
I find the job of a medicinal chemist to be very fascinating and rewarding. It is about finding a delicate balance between making a molecule that has the potential to treat the disease and at the same time ensures the safety of patients. Medicinal Chemistry is a fast-paced, constantly evolving field that requires diverse skill sets. What keeps me going is that I know I can make a difference in patients' lives."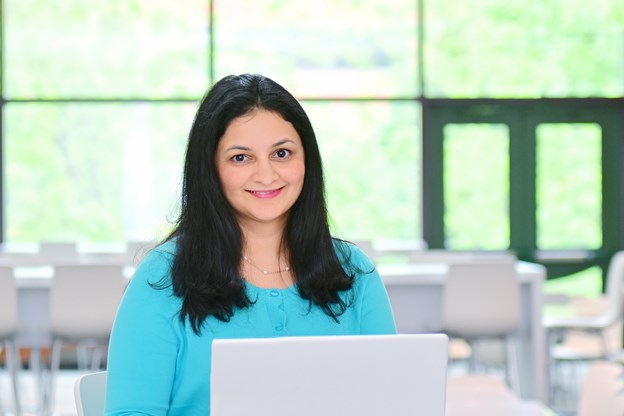 I want to inspire young women and girls to follow their hearts and make well-informed career and personal choices to fulfill their dreams. Whenever I have been at crossroads in my life, I followed my gut and relied on close friends and mentors for advice. My journey has not been easy, but I am proud to be a caring Mom and an ardent medicinal chemist. As a friend once said to me, "If it were easy, anyone would do it."