A career in Quality & Supply Chain
Our world-leading Consumer Healthcare business combines trusted science and human understanding to deliver better everyday health with humanity.
We have a portfolio of renowned brands in oral health, pain relief, cold, flu and allergy relief, digestive health, and vitamins, minerals and supplements. Our portfolio of loved and trusted brands includes Sensodyne, parodontax, Polident, Advil, Voltaren, Panadol, Otrivin, Theraflu and Centrum.
We are the number one company in over-the-counter medicines and therapeutic oral health, and hold leading positions in key geographies including the US and China.
Manufacturing our products, safe and of the highest quality, is a huge responsibility that drives us to innovate across every stage of the process. We have manufacturing plants in several locations around the world. Currently, in North America, we have positions available at the following sites:
Note: GSK is closely monitoring the COVID-19 pandemic. Since the outbreak, we have been actively exploring ways to help, with our science and expertise, alongside protecting the health and well-being of our people. From a recruitment standpoint, our selection process will be conducted virtually through phone calls and video interviews. Our recruitment team will work directly with all candidates to support them once/ if they reach the interview stages. Learn more about our response to the COVID-19 crisis.


Fighting every day for better health and wellness
Manufacturing and distributing our products takes careful planning, efficient processes and multi-functional teams. Join us at GSK Consumer Healthcare and help us deliver healthcare products that enable consumers to do more, feel better, and live longer.
If you are an expert Manufacturing Operations, Packaging Operations, Engineering, Quality, Logistics, among other Quality & Supply Chain areas, we have a role for you. Our current vacancies include roles in the following areas:
| | |
| --- | --- |
| Engineering | Logistics |
| Manufacturing Operations | Packaging Operations |
| Quality | EHS |
| Procurement | Automation |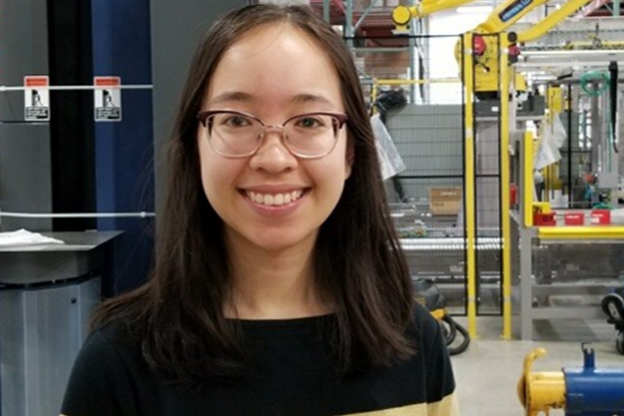 "Each day, I get to work with capable and compassionate people who will always do the right thing for our consumers. We're very proud to contribute to the supply and delivery of self-care products that improve people's lives around the world."
Rosalynn, Automation Engineering Associate
Lincoln, NE - Consumer Healthcare


Why GSK?
GSK is a place where outstanding people do amazing things. As a science-led global healthcare company, we exist to help people do more, feel better, live longer. This special purpose – along with our goal of being one of the world's most innovative, best performing and trusted healthcare companies – helps us attract some of the best and brightest minds in the world.
We focus on creating an inclusive organization where every single employee feel engaged and supported, knowing that their work makes an important contribution to our mission. We have clear values and expectations they are part of our DNA. Through them, we achieve extraordinary things for our patients and consumers, who rely on us each and every day.