GSK Oncology has a commitment to the discovery and development of new oncology therapies with the life-changing potential of helping patients with cancer, specifically in three areas of cancer research: Cancer Epigenetics, Immuno-Oncology, and Oncology Cell Therapy. We have a need to recruit professionals to fill a variety of roles.
I feel very empowered and supported by GSK Oncology leadership. The intentions of our organization are true and commitment to patients is paramount."


Opportunities
Join us in Oncology to help improve the lives of patients around the world. We offer global career opportunities across all areas of drug development and commercialization. Search our global career finder to see all vacancies in this area .
Join us
If you are an expert in one of the fields below, we have a role for you. Our vacancies regularly include opportunities for:
| | |
| --- | --- |
| Commercial Leadership | Medical Affairs |
| Sales & Marketing | Clinical Development |
| Insights & Analytics | Physicians |
| Health Economics & Outcomes Research | Drug Development |
| Finance | Regulatory Affairs |
| Supply Chain |  Quality |
Why GSK?
As a science-led, global healthcare business with clear values, we offer countless opportunities for people at various stages of their careers. On-the-job learning and rewarding individual contributions are extremely important to us. We believe in creating an inclusive and safe working environment and supporting our employees to help their communities.
We focus on creating an inclusive organization where all employees feel engaged and know their work makes an important contribution. An inclusive environment welcomes different knowledge, perspectives, experiences and working styles from across our global population. This not only enhances individual creativity and innovation but makes good business sense.
The future of oncology at GSK
Hear from Axel Hoos, Sr. VP of R&D in Oncology at GSK as he describes how GSK plans to help patients with cancer to not only live but live well. 
See what we're doing in Oncology

GSK announces a global strategic alliance
Find out how our global strategic alliance with Merck KGaA, Darmstadt, Germany to jointly develop and commercialize a potential first-in-class immunotherapy could potentially bring new answers to patients living with cancer.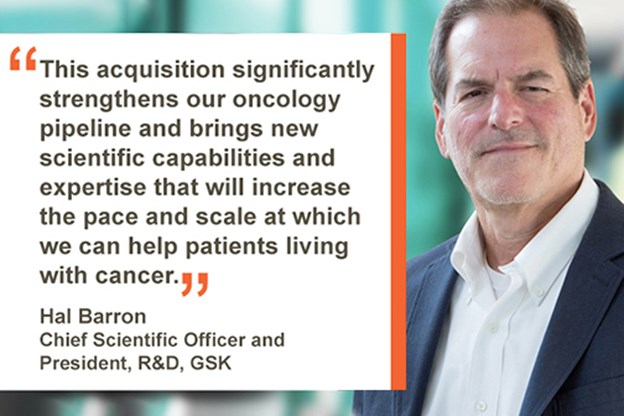 GSK completes acquisition of TESARO
We're very excited to announce that we have successfully completed the acquisition of TESARO Inc, an oncology-focused company. We look forward to accelerating the delivery of transformational medicines to patients with cancer, together.

GSK to acquire TESARO
GSK recently announced an agreement to acquire TESARO, an oncology focused company based in the US. The proposed transaction will strengthen our pharmaceutical business, accelerating the build of our pipeline and commercial capability in oncology.
Learn more about GSK's agreement to acquire TESARO on our global site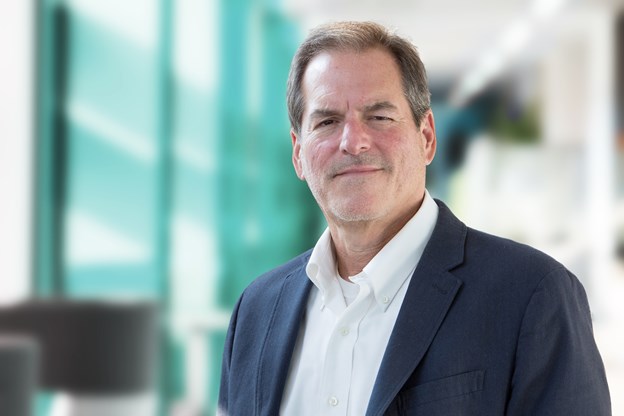 A new approach to R&D at GSK
Hal Barron, Chief Scientific Officer and President, R&D, presented our R&D update at Q2 results in July 2018.
View presentation - A new approach to research and development at GSK
Go behind the scenes
See what it means to our scientists to be at the forefront of the drug development process.