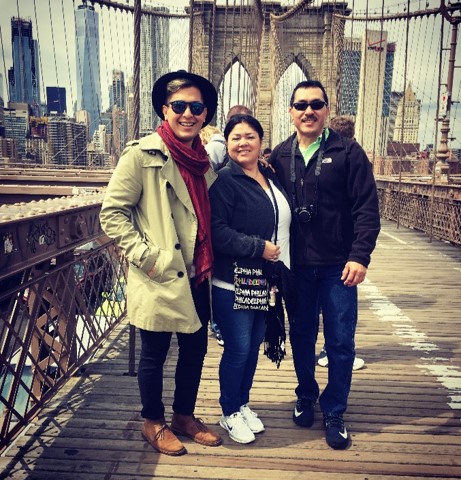 Growing up as a gay Latinx male in Colombia (Kevin's home country) and in the United States where he currently calls home;  he quickly realized that as a person of color in the LGBTQIA+ community he had many disadvantages, challenges and discrimination that he would face day to day. "I would always have to work twice as hard to earn respect from my peers," says Kevin.
He's developed a strong sense of passion for the I&D space from his upbringing. For Kevin, continuing to be an advocate and bringing his energy into the workplace is what brings fulfillment in his career.
His aspiration is to create a space where everyone can have the best opportunities to be successful, no matter their background.
That's why he chose a career in Inclusion and Diversity.  
A career in I&D
The implementation of any I&D program is easy if you have eager and passionate individuals that want to take the time to learn and hear different perspectives from others to gain cultural intelligence.
This creates a gap in how the organization fosters an inclusive culture and prioritizes all diversity dimensions of each employee. For any I&D program to have success, you need everyone on-board starting from the top down to come together and share their unique perspectives – senior leaders, middle management and employees that are in early stages of their careers. This is what will allow everyone to show up as authentically as they can to work.     
Kevin's top tips to get an organization on board with diversity and inclusion initiatives
The very first step is to listen and understand where everyone is on their I&D journey. This will help create the right approach on what programs, conversations, and I&D initiatives you can start to introduce into the business. On this journey, everyone needs to also be actively engaged in building their cultural intelligence by getting exposure to different resources that will support them in their understanding of varying diversity dimensions.

Take the time to invest in people that do not look like you and learn about their values and beliefs.

Read a book on Inclusive Leadership.
The ultimate goal is to have everyone engaged in discussions that will lead them to become strong advocates for creating a more inclusive culture.