Philadelphia STEM Equity Collective
The Philadelphia STEM Equity Collective is a 10-year collaborative effort to increase the number of diverse Philadelphia students entering STEM careers.
GSK is honored to bring together Philadelphia schools, out-of-school time providers, universities and colleges, employers, local government and the philanthropic community using a collective impact approach to identify and close gaps confronting children from backgrounds underrepresented in STEM.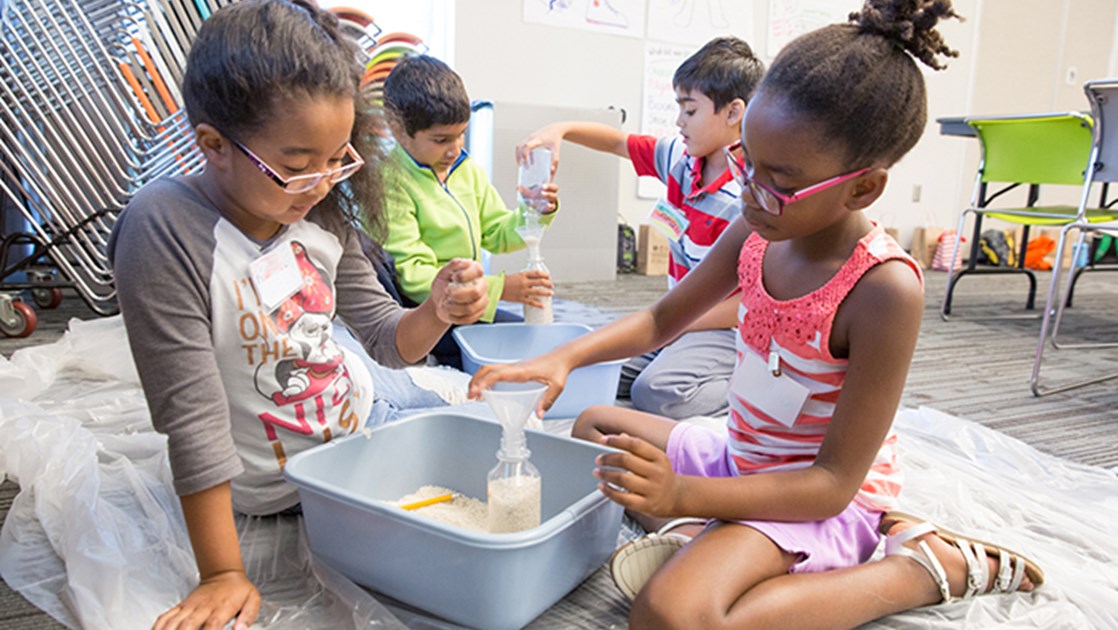 GSK will provide backbone support for the STEM Equity Collaborative, funding dedicated staff to drive the initiative at the Philadelphia Education Fund and through the time and talent of pro bono GSK volunteers. In addition, GSK will support in-school programming and community efforts through an annual grantmaking process committing $1 million a year for 10 years, as well as a shared measurement system to guide actions and track outcomes.
The efforts are being guided by the Philadelphia Education Fund, which coordinates the city's 400-member Philadelphia STEM Ecosystem, and Equal Measure, which supports our evaluation strategy.
Learn more about the Philadelphia STEM Equity Collective and our participating partners.