Responsible research
Patient safety is always our priority. We evaluate the benefits and risks of potential new medicines throughout the research and development process and continue to monitor medicines long after they are approved for use.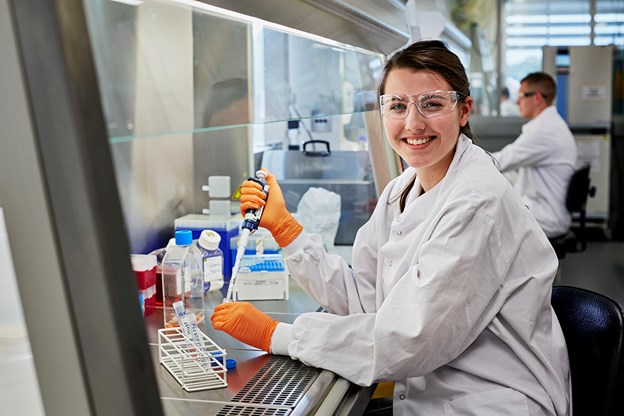 We recognize that biomedical research can raise ethical concerns. We aim to address these by: 
being open about our approach participating in discussions on research practices

 

regularly engaging with academic scientists, regulators, policy makers and other stakeholders

 
Transparency
We are also committed to transparency. This means we release the results of all our clinical research, regardless of whether the results are perceived to be positive or negative for our medicines. We also will never use a scientific publication to market our products - we only publish scientific papers that are of medical or scientific value. 
Medical governance framework
Our medical governance framework ensures we always apply recognized principles to the discovery, development and marketing of GSK products. These principles are: 
good medical science

 

integrity

 

ethics and standards

 
Overall responsibility for medical governance sits with our Chief Medical Officer (CMO), who is the most senior physician at GSK, supported by the Medical Governance Executive Committee (MGEC). We require external collaborators to adhere to the same medical governance standards as we do. 
All medicines carry potential risks as well as benefits. Although our studies are carefully designed to test safety and tolerability, sometimes adverse events, potential safety issues or side effects may only be detected after approval when a product is being used by patients. 
Global Safety Board
Our Global Safety Board (GSB) makes decisions on product safety issues. The board is chaired by the CMO and is composed of other senior physicians and scientists. The GSB's remit is to ensure that safety is a focus throughout product development, and to review the safety of our products once they have gone to market.

Clinical Study Register
Our Clinical Study Register is accessible to all. It presents data from all GSK-sponsored clinical trials including those that have been discontinued, giving details such as: 
summaries of results from completed clinical studies

 

results of observational research that evaluates our medicines

 

details of studies of terminated medicines

 

protocol summaries for ongoing studies

 

the names of principal investigators who participate in our clinical research.

 
More detailed information can be found on the Clinical Studies Register website.