Power
Respiratory
Flonase
Flonase allergy relief is an allergy medicine that works directly in the nose to help allergy reactions.
Market availability:
United States
Find a country-specific brand site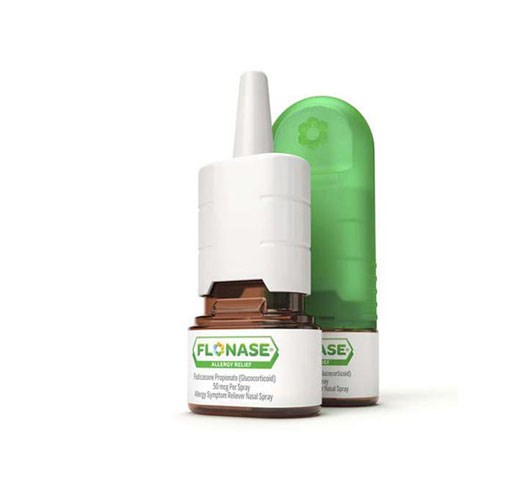 Flonase contains fluticasone propionate – the #1-prescribed allergy ingredient in the U.S. Once-daily Flonase nasal spray products are proven to offer 24-hour allergy relief. While most allergy pills don't relieve nasal congestion, Flonase products are different. They relieve the worst allergy symptoms, including nasal congestion, plus sneezing, itchy, watery eyes and runny nose.
The Flonase family includes non-addictive, non-drowsy allergy products for adults and children – all available over-the-counter, no prescription needed. Formulations include:
Flonase Allergy Relief (1) delivers the same trusted, #1 prescribed allergy medicine (2) that adult allergy sufferers have always relied on.
Flonase Sensimist (3) uses patented MistPro Technology to create a fine, gentle mist that's scent free and has virtually no drip. There's nothing stronger, gentler or longer-lasting. (4)
Children's Flonase (5) provides children ages 4 and up with relief from multiple allergy symptoms. It contains the #1 pediatrician-prescribed allergy medicine. (6)
Children's Flonase Sensimist Allergy Relief (7) is 24-hour all-in-one allergy relief (8) for children ages 2 and up. Children will barely feel the gentle mist as its delivered to the nose, the place where allergies start.
Flonase Allergy Relief (fluticasone propionate) is remarkably effective at interrupting what's known as "the allergic cascade" – the sequence of reactions in the body that occurs when a person is exposed to an allergen.
Here's how it works: Allergens enter the body through the nose and trigger a response from the immune system. As a result, inflammatory substances are released, and the body reacts by producing multiple other substances that cause the allergic symptoms.
Most allergy pills only block one inflammatory substance. In comparison, Flonase Allergy Relief helps block 6 (9) , including histamine, to treat a wide range of allergy symptoms.
Flonase products are delivered to the nose where allergies start. And unlike most allergy pills, Flonase Allergy Relief relieves one of the most bothersome symptoms, nasal congestion (10) , in addition to sneezing, runny nose, and itchy, watery eyes.
Flonase Sensimist is 40% more powerful than a leading non-drowsy allergy pill. (11)
1. General product information at https://www.flonase.com/products/flonase-allergy-relief/
2. Based on IMS Health Monthly TRx Allergy Market for 12-month period ending 4/30/2020.
3. General product information at https://www.flonase.com/products/sensimist/
4. Compared to single-ingredient antihistamines and glucocorticoid nasal sprays.
5. General product information at https://www.flonase.com/products/childrens-sensimist/
6. Based on the Cumulative IMS Prescription Data 2009–April 2016.
7. General production information at https://www.flonase.com/products/childrens-sensimist/
8. Flonase relieves nasal congestion, sneezing, runny nose, itchy nose, itchy eyes and watery eyes.
9. Mechanism vs most OTC allergy pills. Flonase acts on multiple inflammatory substances (histamine, prostaglandins, cytokines, tryptases, chemokines, and leukotrienes). The exact number and precise mechanism are unknown.
10. vs single-ingredient antihistamines that do not treat nasal congestion
11. Total nasal symptoms vs single-ingredient fexofenadine 180 mg.