Helen, Sales, US
Helen Bemis has been no stranger to volunteering throughout her life. So, it was a natural choice for the senior biologics specialist from the US to take part in our PULSE volunteering program. She's halfway through her assignment with the Clinton Health Access Initiative in Laos and, as she tells us, all her expectations have been exceeded. 


How did a commercial sales specialist from Chicago end up helping to build a national supply chain, and introducing vital new medicines to one of south-east Asia's poorest countries? It's a question I've asked myself several times since starting my PULSE assignment as a technical advisor to the Clinton Health Access Initiative (CHAI) in Laos. And now I think I have the answer.
It's my dad's fault. "Don't die wondering," he used to tell me. So thanks dad, for setting me out on a journey that's been driven not by a principle of "what if?", but of "why not?"
Seeing access to medicines in action
In one sense, my assignment here in Laos is similar to my job at home. The aim of both is to provide people with better health outcomes, using good project and process management skills. But whereas my role as a senior respiratory biologics specialist in the US involves providing scientific knowledge to healthcare professionals (HCPs) and other stakeholders, principally in Chicago's healthcare teaching institutions, my input here in Laos takes place behind the scenes, not on the front lines.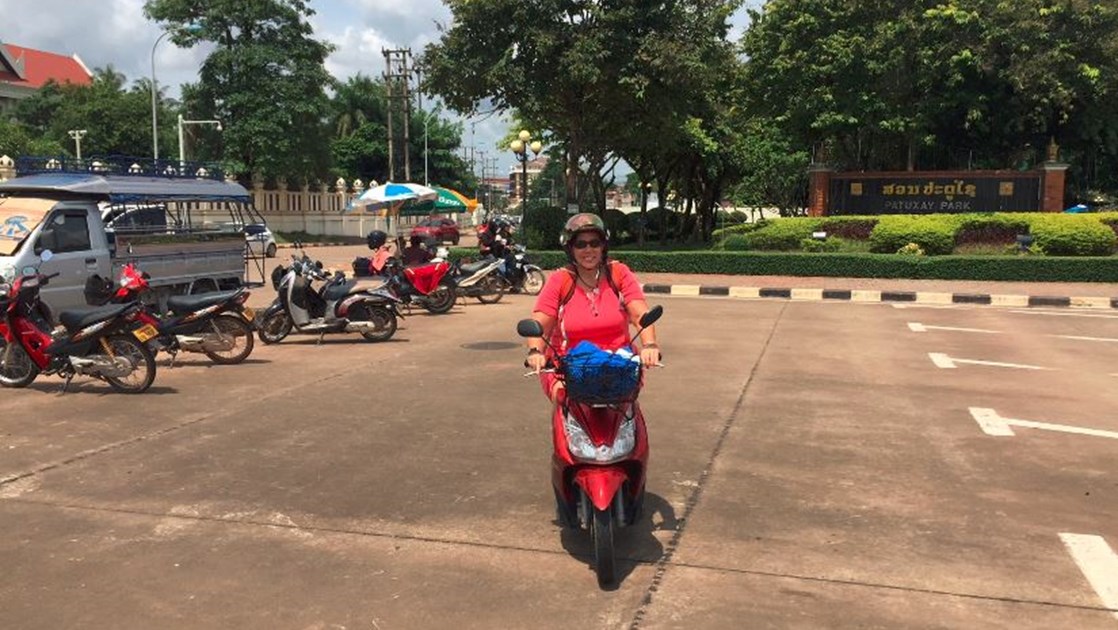 With CHAI, my efforts are focused on helping the Ministry of Health in three critical areas – developing and implementing a national roll-out plan for three HIV and TB products; developing a multi-year strategy for CHAI's support to the HIV/TB programs; and developing a closed-loop supply chain strategy to improve the visibility of resources from central warehouse distribution to health center level.
Part of my work involves making sure appropriate patients have access to a generic version of fixed-dose dolutegravir, which has been made possible by ViiV Healthcare extending the UN-backed Medicines Patent Pool license agreement. Laos is the first country in south-east Asia to adopt the use of generic dolutegravir through this collaborative effort. It's pure coincidence that I landed here to see such an inspirational illustration of our efforts to expand access to medicines.
The highlights of my time in Laos so far are too numerous to count – seeing important pieces of my project being completed; all the new sights and sounds that I experience virtually every day; and of course the challenges and personal growth that come as a result of me being way, way out of my comfort zone.
I've also learned to accept that failure is part of the journey. And the privilege of meeting my Lao friends and colleagues, and my fellow PULSE class members, has created bonds that I never expected and now can't imagine living without.
Being an agent for positive change
I wanted to take part in PULSE from the day the program was announced.
I was no stranger to volunteering even then. I've been involved in community service for as long as I can remember. In my first job out of university, when I spent five years in the Democratic Republic of the Congo. I worked initially as a teacher of English as a second language with the Peace Corps, then as a project manager with the US Agency for International Development. I've remained active in Peace Corps alumni circles ever since then, while I'm also a local volunteer activist for Save the Children in Illinois.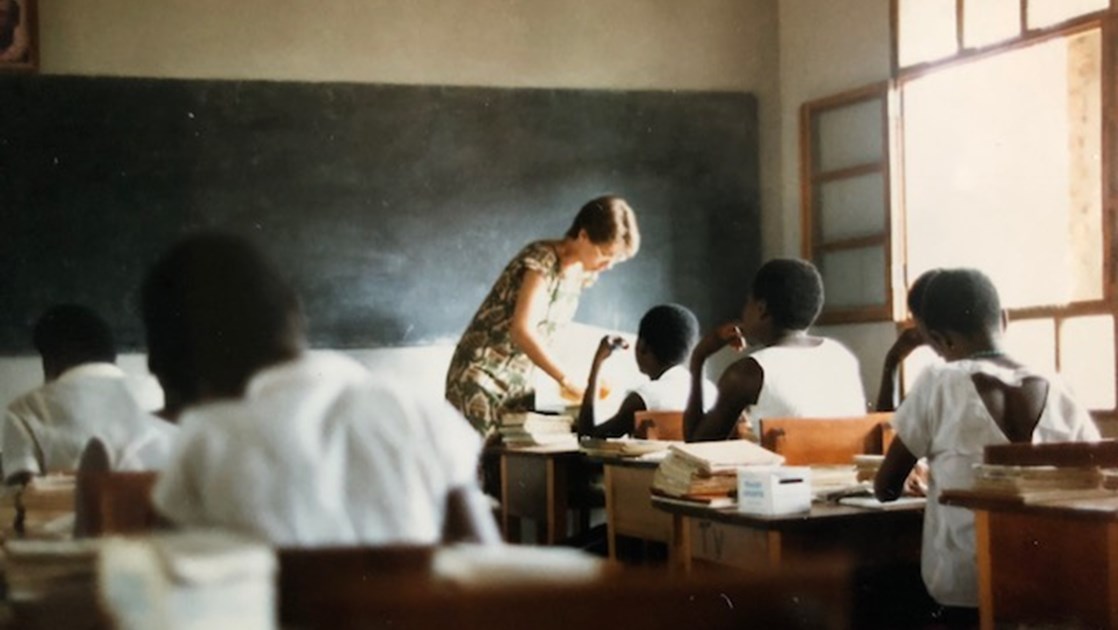 My PULSE assignment very much reflects who I am. And all my volunteering has shaped the way I travel and how I donate my time, as well as reinforcing my perspective that embracing diversity makes us and our communities stronger. I believe that each of us has a responsibility to give back in whatever way we can.  Since we all strive for work-life balance, corporate volunteering is also a great way to recharge your batteries and refresh your motivation.
Volunteering connects me to people and broadens my understanding of others – their environment and culture, their motivations and their challenges. I love the 'can do' spirit of tackling difficult situations with limited resources. It brings out the best in me. It engages, challenges, pushes my skill sets and invigorates me. It enables me to be compassionate, but also be an agent for positive change. And I always come away satisfied that I not only have a greater understanding of those people I've helped, but also a better insight into myself.