Ahsiya, Business operations, US
Ahsiya leads our global employee volunteering programs. She shares her career journey and explains how making brave choices helped her along the way.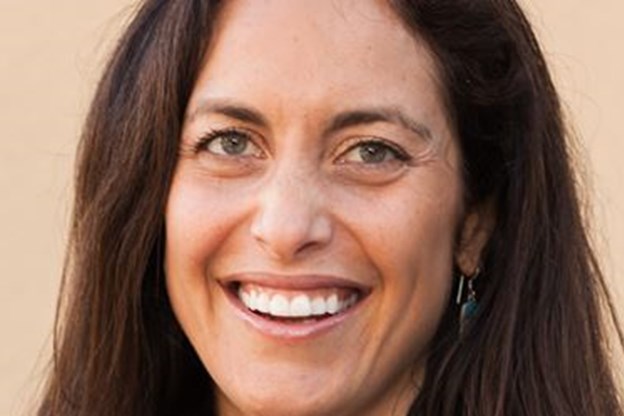 When I was growing up in Philadelphia, having house guests from all over the world was a common occurrence. I am the daughter of Peace Corps volunteers and, throughout their years of international deployment, they made a lot of friends around the world. I felt like a global citizen, living in a three-generation home with my maternal grandparents, parents and 6 siblings, along with extended family sprinkled in. It meant that, from a very early age, I learned how to get along with people from different backgrounds.
Fast forward several years to my role today, my upbringing has had a huge impact on my career interests and choices.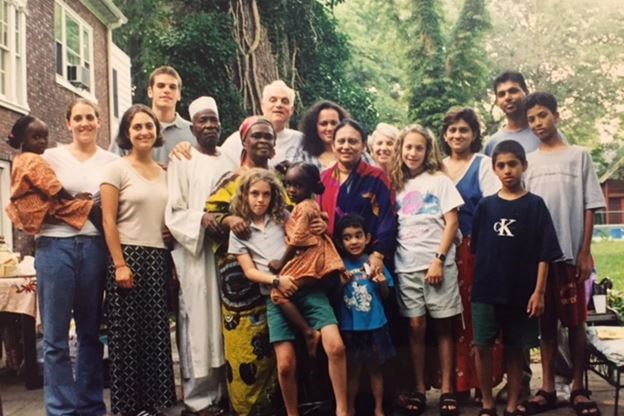 I lead GSK's employee volunteering programs globally, most notably our flagship PULSE scheme. Each year, up to 100 GSK employees have the opportunity to spend up to six months lending their expertise to a non-profit partner organization. It is a global program and this is where my childhood experiences come to the fore. I feel blessed to have my dream job, but my progression to this leadership role has been far from linear.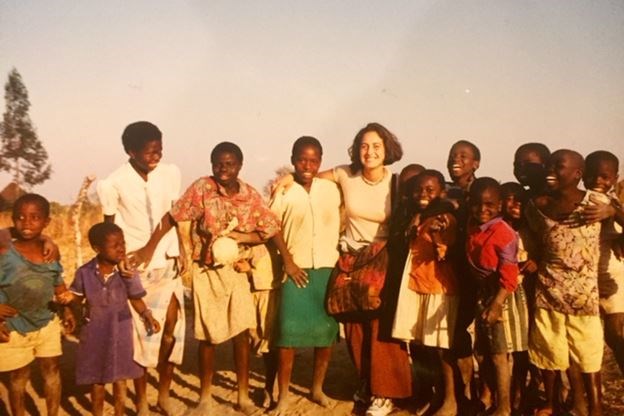 Serendipity and GSK
In college, I was pre-med until my senior year, when I decided to pursue teaching high school social studies after formative experiences in Zimbabwe and through my work in the US and abroad with non-profit organizations such as Seeds of Peace. 
After several years teaching, I completed my Ph.D. in international relations and diplomacy, but just as I was going on the academic job market, my dad was diagnosed with a deadly cancer, so I committed to finding a job close to home.  I hadn't thought of joining the private sector until a family friend mentioned a R&D strategy consultant opening at GSK.
I applied to this role thinking that I had no chance of success. But I gave the interviews a go and surprisingly got the job. In this role, I gained tremendous exposure to our R&D business and our patients' perspectives world-wide.
Two years into my role, Andrew Witty, GSK's then CEO, took the helm. I vividly remember his first employee broadcast as he spoke passionately about the need for the industry to support global development through our most valuable resource – our human resource – specifically through skills-based volunteering.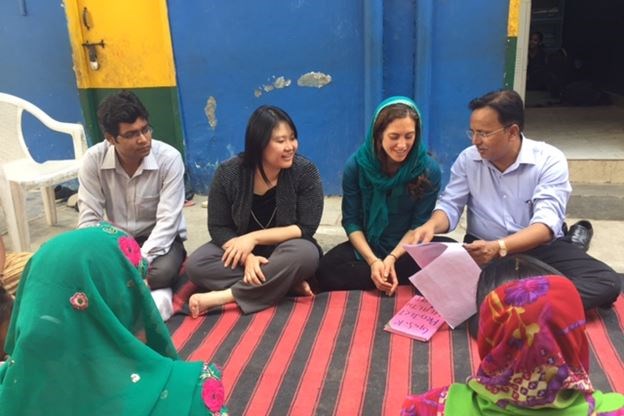 I was so inspired that I couldn't fall asleep that night, and my head spun with ideas on how to optimize benefits for everyone involved in this GSK volunteering scheme that later evolved into PULSE.  I remember sharing with my mom how inspired I was by our new CEO's vision and she suggested I email him with my ideas.  I almost didn't send that email, but figured I had nothing to lose. 
Much to my surprise, a few days later, he responded by thanking me for my ideas and asking for my help to create the program. I jumped at this once-in-a-lifetime opportunity, and that is how my current role was born!
What makes a good leader?
As well as having the honor to lead a diverse and international PULSE & volunteering team, I serve as a mentor to others in the organization.  I am often asked for advice on what makes a good leader – and I share from my own personal experience and learnings, which boil down to 4 principles that are all underpinned by bravery.
Be brave

 

– When I think about my 'career-defining' moment, it was when I pushed the send button to e-mail our CEO. I couldn't do it without being brave.  So, my first advice is to have courage – speak up when it might be hard to, and do things that might scare you but will ultimately help you grow professionally and personally.
Know your purpose and strengths

 

– What can you uniquely contribute based on your background and gifts? What brings you energy, and what legacy do you want to leave? Along my life journey so far, I've realized my passion for leading and supporting others to realize their full potential to bring about positive change. More on that below!
Be open to change

 

– Life has a way of taking unexpected twists and turns – be open to it. Sometimes it's the unexpected stuff that can have the biggest and best impact on you.  It was only after completing my pre-med requirements that my Zimbabwe experience showed me very vividly that I wasn't cut out to be a medical doctor as I saw my personal reaction to physical human suffering.  But it also showed me that I had a knack for remaining calm and thinking clearly in high-stress situations to bring people from differing backgrounds together to work towards a common goal – whether between Shona and Ndebele tribes or later public and private sectors through PULSE.  
Work hard, play hard

 

– In my experience, being a leader doesn't mean working long hours. Sure, that might be required sometimes, but to maintain a good work-life balance, I try to really prioritize, focus, stay organized and disciplined about my boundaries – and I have fun and enjoy myself with the people I work with too! I arrive early, but I leave early to spend time with my family – and that family time is sacred and untouchable, even if it means logging on in the evening after my kids have gone to bed.  It requires bravery to draw the line between work and personal life, but in doing so, I haven't sacrificed my personal time, nor has the company expected me to (one of the many reasons I love working for GSK).
As the world evolves and people continue to have multiple, non-linear careers in their lifetimes, I suspect these 4 principles will remain relevant.  And, above all, I believe that being brave will remain key to finding personal success and deep fulfillment in one's work and life.