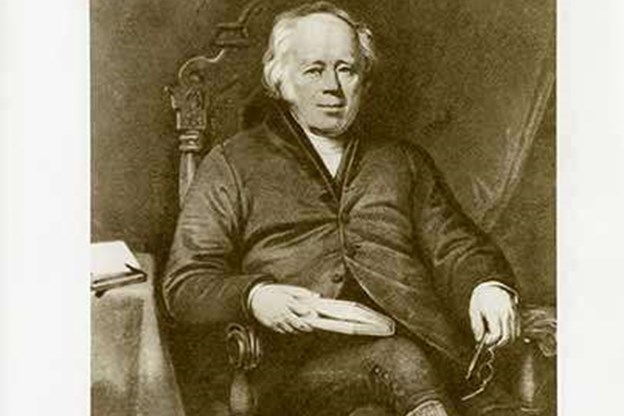 GSK Heritage archivist Jill Moretto made such a find when looking through boxes containing bound copies of letters written by company owners. One of the so-called letter books was smaller than the others and had a different leather cover. And the curious label on its spine seemed out of place: "African Correspondence."
"What's this?' Moretto recalls wondering as she stood alone in the archive space in North Mymms. "This is different."
It didn't take long for her to figure out the book belonged to GSK heritage company founder William Allen, a devout Quaker and ardent opponent of slavery whose writing had long been of interest to researchers and academics.
Allen, of Allen and Hanburys, was born in 1770 and joined the company as a clerk in 1792, rising in the span of five years to become owner and managing partner.
The book Moretto found contains his correspondence with people including Paul Cuffee, a well-known African American abolitionist and son of a freed slave. Cuffee was a leader in the movement to colonize freed slaves in Sierra Leone, using his personal wealth and ships to visit and transport colonists to Africa.
It also contains letters to and from first generation free African American John Kizell, who acted as an intermediary between the British colonial government and the people of his native island Sherbro, off the coast of Sierra Leone. Kizell would later be part of a group that colonized the land that became Liberia.
Until Moretto stumbled upon it, the book was thought to be lost and researchers could only view photocopies made years earlier.  She knew the book's importance transcended the history of the company and could inform scholars in the U.S. Working with her counterpart in GSK's US Heritage Archives, it became clear that donating the book to the museum made perfect sense.
The book was carried by hand aboard a flight from the U.K. to the U.S. and, in May, hand-couriered by Smithsonian curator Nancy Bercaw from North Carolina to the National Museum of African American History and Culture, of which GSK was a founding donor.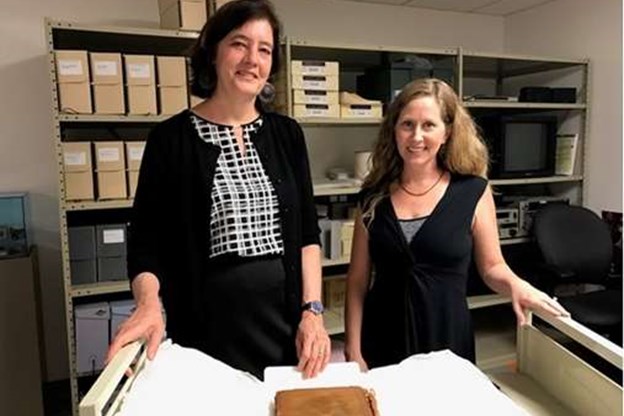 The letters "provide an opening for future research into the diversity, breadth, and internationalism of American black abolitionists," Bercaw said in an appraisal of the book. The museum's abolitionist collection up to then had focused on how the cause was marketed through materials and news print, but the letters "provide a means to explore the intricate politics necessary to create mass movements," she said.
Moretto, who has been pouring through GSK's history since joining the company in 2013, said she knows her discovery "is so important to so many people."