The Resilient Children/Resilient Communities Initiative
69 million children are away from their parents every day, in daycare centers, schools, camps or with neighbors, family or friends.  If a disaster strikes, where will those children be taken?  Are child-serving institutions prepared?  Are they on the radar of local first-responders?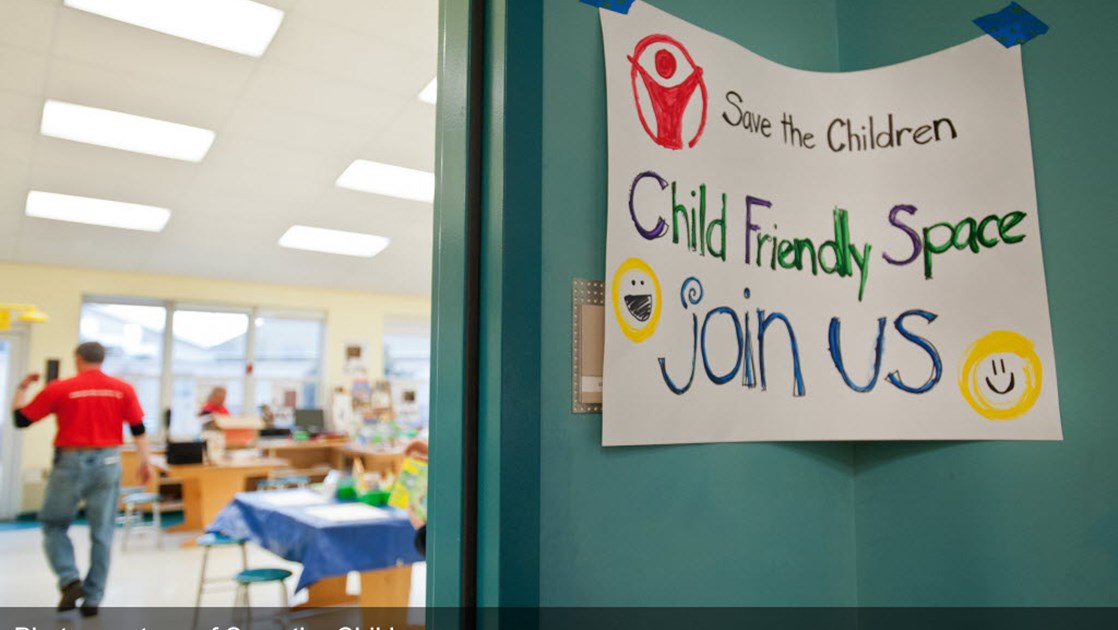 These are the questions that the Resilient Children/Resilient Communities (RCRC) Initiative tries to help parents, communities and policy-makers find answers to.  
The Initiative has launched the RCRC Toolbox is the culmination of a $2 million, three-year initiative led by The National Center for Disaster Preparedness (NCDP) at Columbia University's Earth Institute and the international nonprofit Save the Children, funded by GSK, to foster a community-wide approach to child-focused disaster planning.  It is the only comprehensive disaster planning resource that specifically focuses on the needs of children and has already helped two pilot RCRC communities become better prepared for the needs of children should a disaster strike.   
After three years of hard work, the RCRC initiative has produced a comprehensive online toolbox of resources to share with communities across the US.  With nearly two-thirds of American households lacking adequate disaster plans, the Resilient Children/Resilient Communities (RCRC) Toolbox provides the resources that parents, community leaders, emergency management officials, schools and child care centers need to prepare for emergencies and improve their ability to help children quickly return to a sense of normalcy. The toolbox is available online to the public free of charge.  
The goal of the RCRC Toolbox is to foster a community-wide approach to child-focused disaster planning and cultivate better communication between the various local organizations that serve children and families. We are excited to share it with more communities and will continue to advocate and educate for the adoption and best practices, tools and methods from this initiative to keep all children safe and resilient in the face of disaster.