Vetri Cooking Lab
Established by Philadelphia restaurateurs, Marc Vetri and Jeff Benjamin, to help kids experience the connection between healthy eating and healthy living Vetri Community Partnership empowers children and families to lead healthier lives through fresh food, hands-on experiences and education.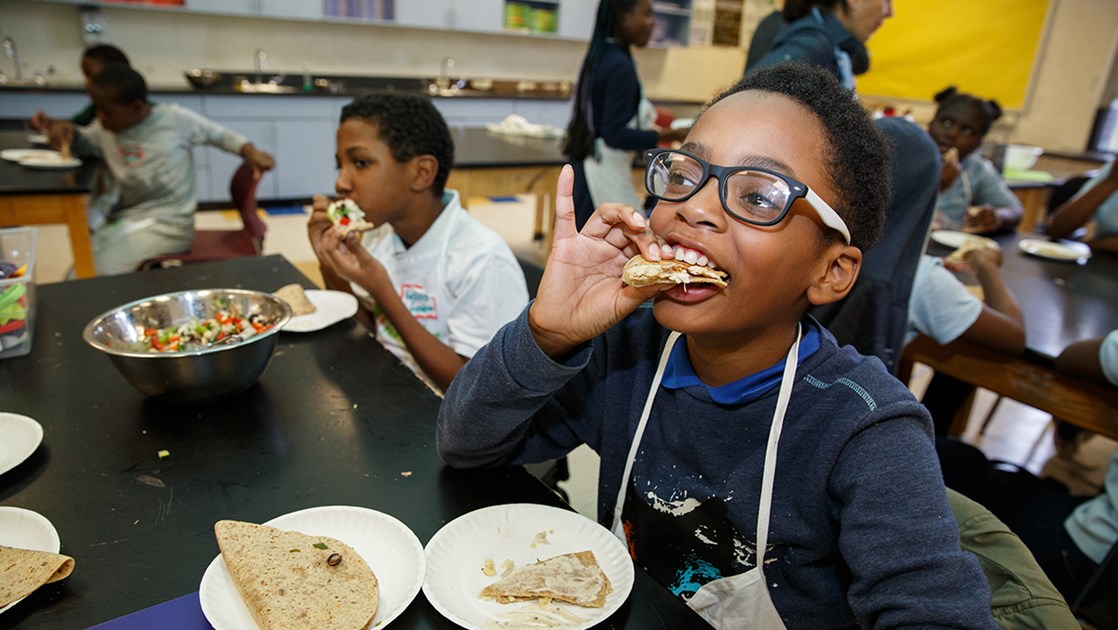 GSK proudly supports Vetri Cooking Lab, an out of school time program for students 4th through 6th grade that focuses on cooking, nutrition, and food education featuring STEM core concepts. 
Developed by Vetri Community Partnership's culinary and education experts, this program is designed to empower students to make healthy choices by arming them with knowledge about their food and hands-on preparation of food items. 
With GSK's support, Vetri Cooking Lab will reach more than 3,000 Philadelphia and Camden young people, who will learn what real food is and what it's best, as well as where to find it and what to do with it. The curriculum recipes are tailored to make the most of limited settings and teach a wide range of culinary skills needed to prepare nutritious, delicious and affordable meals.