EDCI Youth Leadership Council
Empowering young people to make their East Durham community healthier.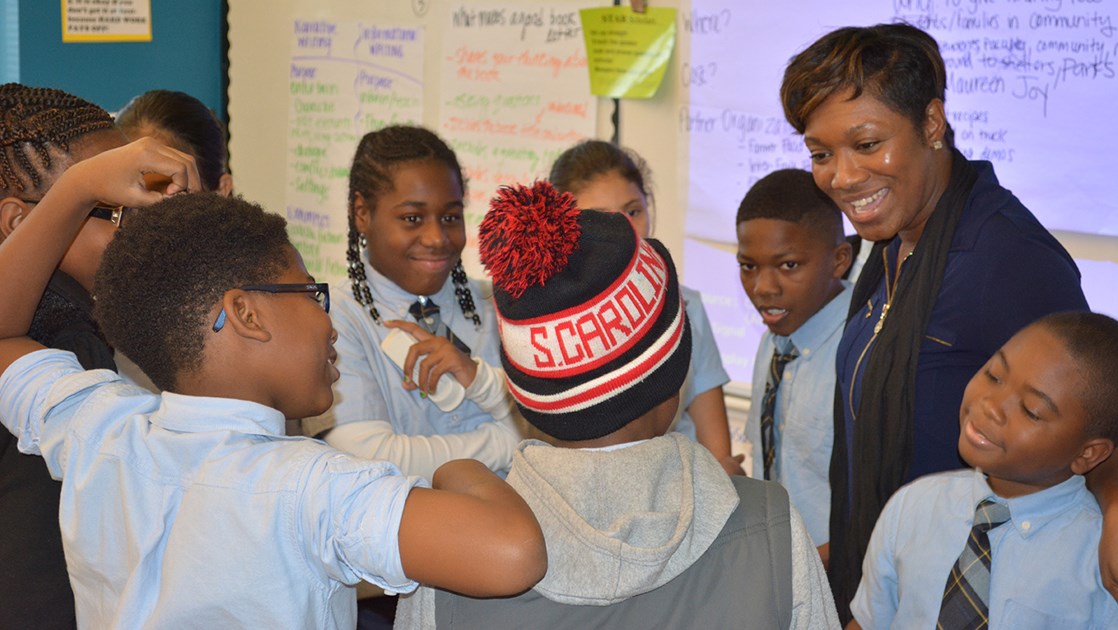 GSK is proud to support the East Durham Children's Initiative (EDCI)'s Youth Leadership Council, a weekly after-school program that empowers East Durham elementary and middle school students to improve their own health and their community via youth-led solutions to neighborhood health challenges. 
Since 2016, with the support of  GSK, working with more than 200 East Durham 4th and 5th grade students to increase their physical activity and consumption of healthy foods. Students participate in educational workshops delivered by local partners and launched programs of their own.  Students who participate in YLC report that they are now eating more fruits and vegetables and have increased weekly physical activity – and so do their families!